Transaction Advisors Institute was formed to provide information and perspective to improve the techniques and methods employed to execute complex corporate transactions.

To advance this pursuit, Transaction Advisors Institute formed an elite council of accomplished dealmakers from the most acquisitive organizations to serve as the M&A community's preeminent board of thought leaders.

The M&A Leadership Council stands as the industry's foremost body and a respected center of knowledge and experience on best practice and innovation in the deal process.
---
Ken Bond is the Head of Corporate Development at Cetera, a San Diego-based financial services firm, where he oversees the acquisition and divestiture pipeline.

Previously Ken was Senior Vice President of Corporate Development at Aon Corporation where he led corporate development activity for Commercial Risk and Health Solutions business units (aggregate revenue of $6B).

Earlier he served in various corporate strategy roles and as an advisory at McKinsey & Co. He also served as a Lieutenant and Nuclear Submarine Officer in the United States Navy.
---
Hugo Dubovoy has served as Vice President, Corporate Secretary; Chief Counsel - Corporate, Securities & Litigation for W.W. Grainger, Inc. (NYSE: GWW; Fortune 300) since 2015.

Hugo has worked on over $60B in transactions with experience leading large cross-border teams, handling friendly and hostile M&A as well as activist scenarios & proxy fights, and effecting IPOs as well as secondary public offerings and private placements of securities.

Earlier he was a Partner at Baker McKenzie, where he focused on M&A, corporate finance and general corporate and securities matters.
---
James Harris is a Principal on the Corporate Development Integration team at Google, where he has spent the past decade refining the process and methods the company uses for acquisitions of various sizes.

Previously James worked in Corporate Development and Integration at Amazon and at F5 Networks.
---
Felipe Heiderich is Senior Counsel at Moderna. 
Felipe has significant experience in M&A, venture capital investments, joint ventures, co-developments and collaborations, and strategic licensing and distribution transactions.
Previously he served as Senior Counsel at Johnson & Johnson
---
Sanjay Kacholiya is Vice President Corporate Development & Strategic Investments at Citrix.

Previously he led M&A, business development, joint ventures, and other strategic initiatives worldwide for GE Digital.
---
Eileen Kamerick 
is a National Association of Corporate Directors Board Leadership Fellow and SEC Financial Expert who is currently serving as a Board of Directors Member for three NYSE corporations and one LSE corporation.
She currently serves on three public company boards: Associated Banc-Corp. (NYSE), Legg Mason Closed End Mutual Funds (NYSE), and Hochschild Mining, plc (LSE).
---
Mark Legaspi
 is a Director, Legal - Corporate at LinkedIn.
Previously, he served as Associate General Counsel, Director, Corporate Strategy, M&A, Investments and Emerging Technology at Intel Corporation.
---
Sergio Letelier
is Vice President and Deputy General Counsel - Corporate, Securities and M&A at Hewlett Packard Enterprise.

In this capacity, Sergio and his team are responsible for global M&A, Corporate Compliance and Governance matters, and support to HPE's worldwide Tax Department around corporate restructurings.
---
Nichelle Maynard-Elliott 
is an independent board director for Xerox, Lucid Motors, AIC III Fund, and Element Solutions.She has 20+ years of financial and legal experience in M&A, business development and strategic partnerships at Fortune 300 multinational corporations and top-ranked international/boutique law firms.
---
Chandradev Mehta 
is Director of Mergers & Acquisitions at LyondellBasell.He has over 14 years of Investment Banking and Corporate Development experience across the U.S. and Asia.
---
Margot Miller
is Global Legal Head of M&A, Treasury, & Antitrust at Anheuser-Busch InBev.Previously Margot was an Associate at Cravath, Swaine & Moore where she concentrated in antitrust law, both from an M&A and a litigation perspective.
---
Gil Ohana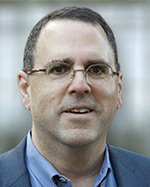 is Senior Director, Antitrust and Competition at Cisco Systems.He provides antitrust counseling and dispute resolution focused on issues faced by successful technology companies.
---
Lindsay Seefeldt
is a Director of Corporate Development Integration at Meta.Lindsay has helped build out the Corporate Development Integration team, cross functional partnerships, and process to evaluate, diligence, and integrate acquired companies into Facebook globally.
---
Brett Shawn
is Senior Vice President, Assistant General Counsel at Warburg Pincus.Previously Brett was an attorney focusing on M&A, securities law, and corporate governance at Wachtell, Lipton, Rosen & Katz.
---
Michael Wolf
is Deputy General Counsel at Baxter, where he is responsible for the global legal function supporting mergers & acquisitions and other business development activities.Previously Michael was Co-Chair of the Corporate Practice of Jenner & Block's Chicago office.