This cross-disciplinary forum gathered corporate development leaders, in-house M&A counsel, board members, and private equity investors to discuss current challenges impacting complex transactions.
This program was held on October 28 & 29, 2020.
---
DAY ONE
---

M&A Strategy: Repositioning Transactions
The opening keynote discussion looked at methods for allocating capital between core horizontal acquisitions and adjacent growth segments to respond to changes in consumer behavior, supply chains, and market.
Jelena Guzenko, Head of Mergers & Acquisitions, Americas, Siemens Energy
Eileen Kamerick, NACD Leadership Fellow and Director, AIG Funds, Associated Banc-Corp, Legg-Mason Closed-End Mutual Funds, and Hochschild Mining
Gregg Albert, Managing Director - Corporate Strategy and M&A, Accenture
---

Competing on Risk Allocation and Closing Conditions
This session provided perspective on the techniques that are commonly employed by private equity firms to compete with strategic acquirers.

Alison Heyden, Senior Counsel, Warburg Pincus
Brad West, General Counsel and Chief Compliance Officer, Pritzker Private Capital
Matthew Gemello, Partner, Orrick
---

Diligence Methods: Growth Forecasts
This session looked at the challenging diligence obligations associated with demand sensing, product efficacy, and rapidly shifting industry dynamics. The participants discussed the negotiation of specific deal terms that may be employed to address a range of diligence discoveries related to a target's value drivers.

Diwakar Rao, Vice President of Corporate Development & Strategy, Zynga
Nicolas Moiseeff, Global Head of Corporate M&A, XBunge
Chandradev Mehta, Director, Mergers & Acquisitions, LyondellBasell
Jesse Silvertown, Senior Manager, Ernst & Young
---

Human Capital Diligence: Financial Risks
This session provided a detailed look at how effective dealmakers approach HR due diligence to identify people-related financial challenges and look at specific deal terms that may be employed to impact the future state operating model.
Sarah Arendsen, Senior Director Corporate Development & Strategy, Kellogg Company
Siran Tanielyan, Vice President, Corporate Development, ViacomCBS
Christina Ungaro, Executive Vice President, Director of Corporate Development, JLL
Eric Warren, Partner, Global M&A Advisory Services, Mercer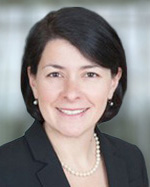 ---

Cross Border Joint Ventures: Governance 
This discussion covered board structures, management incentives, dispute resolution mechanisms, and other governance considerations.
Doug Barnard, Senior Vice President, General Counsel, and Secretary, CF Industries
Jonathan Duckles, Director, Senior Legal Counsel, SoftBank
Michael Hartman, Senior Vice President, Assistant General Counsel, AT&T
Scott Petepiece, Partner, Shearman & Sterling
---

Negotiating Risk Allocation: Transactional Insurance for Tax Liabilities
This session looked at the increasing use of transaction insurance to address uncertainty around known, but uncertain, tax liabilities.
Thomas Griffin, Principal, Associate General Counsel, Ares Management Corporation
Michael Kelchen, Director, M&A, Tax Planning, Controversy and Global Transfer Pricing, Keysight Technologies
Sheldon Elefant, Director of Tax Insurance - M&A Practice,Willis Towers Watson
---

Ask the M&A Leadership Council
This interactive session provided an opportunity for conference participants to ask members of the prestigious M&A Leadership Council questions on a range of deal-related topics.
Sergio Letelier, Chair of the M&A Leadership Council and Vice President, Deputy General Counsel - Corporate, Securities and M&A, Hewlett Packard Enterprise
Ken Bond, Head of Corporate Development, Cetera Financial Group
Hugo Dubovoy, Vice President, Corporate Secretary & Chief Corporate, Securities & Litigation Counsel, W.W. Grainger
James Harris, Principal, Corporate Development Integration, Google
Felipe Heiderich, Senior Counsel, Moderna
Nichelle Maynard-Elliott, Board Member, Element Solutions 
Brett Shawn, Senior Vice President, Assistant General Counsel, Warburg Pincus
Michael Wolf, Vice President, Deputy General Counsel, Baxter International
---
DAY TWO
---

Global Merger Control and Antitrust Challenges: Nascent Competition Risk
This session provided guidance on the shifting environment for competition reviews in the United States, Europe, and other jurisdictions. The participants also commented on specific deal terms that anticipate protectionist views and antitrust challenges associated with nascent competition risk and the merits of negotiating prospective remedies or remaining silent.
Stacy Frazier, Executive Counsel, Competition Law and Policy, General Electric
Gil Ohana, Senior Director, Antitrust and Competition, Cisco Systems
Ben Gris, Partner, Shearman & Sterling
---

Developments in Deal Structuring: Working Capital Adjustments and Closing Conditions
This discussion examined current negotiation points and deal terms that may be employed to allocate risk and bridge gaps between buyers and sellers.
Dawn Bartholomew, Head of Corporate Development, Spencer Stuart
Sanil Padiyedathu, Counsel - M&A and Strategic Transactions, Verizon
Linda Sharaby, Managing Director, General Counsel - Corporate and Assistant Corporate Secretary, Neuberger Berman
Matthew Soran, Partner, Fried Frank
---

Carveout Transactions: Structuring Divestitures
This session looked at the strategic and operational considerations associated with divestiture transactions including specific guidance on the disposal process and unique considerations when financial pressure drives the transaction structure and timing.
Noni Ellison, General Counsel, Chief Compliance Officer and Corporate Secretary, Carestream Dental
Anders Rajka, Global IT Head of Strategy & Innovation, Acquisitions & Divestiture, Johnson & Johnson
Rhonda Rein, Director, Corporate Development, Thomson Reuters
Stuart Gleichenhaus, Senior Managing Director, FTI Consulting
---

Navigating Regulatory Hurdles: Avoiding Closing Delays
The regulatory impact on timing to close was considered in this session, which looked at specific deal terms, coordinating issues, and methods for balancing U.S. securities laws with changing and conflicting requirements in other jurisdictions.
Stephen Diamond, Assistant General Counsel, Business Transactions (M&A/Late Stage Licensing), Pfizer
Rob Sieland, Associate General Counsel - M&A, Securities and Compliance, R.R. Donnelley & Sons Company
Bob Zapata, Managing Director and General Counsel, Corporate Strategy & Development, TIAA
Aly El Hamamsy, Partner, Freshfields
---

Integration and Change Management: Leadership Retention
This session looked at strategies for retaining an acquisition target's key team members, including the structure of financial incentives and retention agreements for key executives that align with critical cultural and performance objectives.
Chad Klutts, Director, M&A Integration, Walmart
Gina Sandon, Director, Global Merger & Acquisition Synergy, IBM
Dana Hughes, Head of Integration Management, Pfizer
Julie van Waveren, Principal, M&A Advisory Services, Mercer
---

Acquisition Metrics and Transaction Communications
The participants in this session discussed current M&A dynamics and perceptions, while considering methods for addressing a wide range of stakeholder expectations on the merits and rationale for a transaction.
Todd Manley, Senior Director, M&A Integration and Business Transformation, Marvell Semiconductor
Bashar Nejdawi, Chief Strategy Officer, Head of M&A & E-Commerce, CS Wireless
Sonalee Parekh, Senior Vice President, Corporate Development and Investor Relations, Hewlett Packard Enterprise
David Roady, Senior Managing Director, Head of Merger & Acquisitions in the Americas, Strategic Communications, FTI Consulting
---
The conference featured a number of M&A technology demos and information platforms from:

Intralinks provides an artificial intelligence-assisted platform to increase efficiency, reduce risk, and streamline the entire M&A process—from strategy and deal preparation through the due diligence process and post-merger Integration.

Black Duck is a software due diligence solution for M&A that specializes in code reviews for open source and internal compliance as well as security flaws in proprietary, open source, and other third-party software.

Knowable's M&A offerings convert legal language into structured contract data. Their reliable portfolio-level reporting provides cross-functional stakeholders with actionable insights that improve deal outcomes.

TMF Group is a strategic global partner providing a comprehensive back office solution to ensure all local payroll, accounting, tax and compliance transition from the TSA correctly, dovetailing into the corporate back office processes.

Apperio is a legal spend tracking and analytics platform that provides complete clarity on legal spend in real-time.

Aviator is a cloud-based, full-service M&A tool that simplifies the planning process among workstream teams and provides visibility and reporting against workplans and financials.

Spend Analytics, powered by Accenture's Applied Intelligence Platform, accelerates the identification of direct and indirect spend synergies by employing artificial intelligence to gather, consolidate, cleanse, categorize, and benchmark spend data.

OrgVue is an organization design and headcount reduction tool that visually compares current organization design to a future design state while capturing the value of operational process efficiencies.