About the Transaction Advisors Institute
Founded in 2013 and headquartered in the heart of Chicago, the Transaction Advisors Institute provides a suite of programs and current information on M&A strategy, deal structuring, and integration best practices for in-house M&A professionals.
Our sole aim is to help in-house M&A professionals improve their deal process and performance.
 Prof. Stephen G. Morrissette
Faculty Director
Steve is a Professor of Strategic Management at the University of Chicago Booth School of Business where he teaches Merger & Acquisition Strategy. His 30 years of practitioner expertise include various CFO roles where he was responsible for M&A and post-merger integration.
His academic career includes 15 years of full-time teaching on Strategic Planning, M&A, and Capital Planning. 
---
Elizabeth M. Nassar
Senior Vice President, Membership Services
Elizabeth plays a key role in delivering the Institute's programs while providing exceptional and well-aligned service to both new and long-standing Members of our community. She joined the Institute in 2014 after a career in development and account management.
enassar@transactionadvisors.com
---
 William Smith
Director of Marketing and Development
Bill combines extensive marketing experience with a strong understanding of executive education to help the Institute best serve its Members. He joined the Institute from Northwestern University, where he focused on the executive education programs at the Kellogg School of Management.
wsmith@transactionadvisors.com
---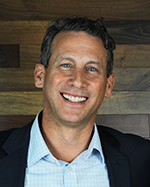 William Jefferson Black
Managing Director 
William is a founding partner of the Transaction Advisors Institute and serves as Chair of the annual M&A Conference series
.
Earlier he was a member of the management team at a fast-growing investment banking and financial advisory firm (where he met Nora Hickey).


wblack@transactionadvisors.com
---
Nora K. Hickey
Managing Director & President
Nora is a founding partner of the Transaction Advisors Institute and works across the full range of programs. She brings a unique combination of academic publishing, professional services marketing, and business operations experience to the Institute.
nhickey@transactionadvisors.com
---
Join our team
The Institute is expanding!