September 13 & 14, 2023

2 West Loop Road, New York
This prestigious annual M&A conference assembles corporate development leaders, in-house M&A counsel, and private equity investors to discuss current challenges impacting complex transactions and learn about innovative methods to improve deal performance.
The cross-disciplinary agenda draws on experienced M&A professionals from various industries and regions who share first-hand experiences, best practices, and guidance on improving the M&A process and deal performance.
---
DAY ONE AGENDA
Wednesday September 13, 2023
12:00 - 7:30pm EST
---
Opening Remarks 

Let's talk about what's new, what's different, and what's clever so we can improve the M&A process and the performance of future acquisitions.  Is the turbulence in M&A activity from a lack of clarity or a lack of conviction? Is the rising cost of capital just noise, or a real challenge that needs to be addressed with specific deal terms? If so, what interim and closing terms are changing? What war stories and lessons have emerged from recent deals?
William Jefferson Black, Chair of the M&A Conference Series, Transaction Advisors Institute

------------------   
M&A from a New Vantage Point | 12pm
2022 may turn out to be the second-largest year on record when measuring deal value. But it will also be down from 2021. How are leading deal makers setting the tone for acquisitions in 2023? Are corporate development teams using a wider lens to consider horizontal and vertical deals? What opportunities are financial sponsors pursuing? Is there still a willingness to pursue innovation and capabilities-driven M&A with limited economic value? Is the turbulence in M&A activity from a lack of clarity or a lack of conviction? Does the strength of the dollar make cross border M&A more interesting? What war stories and lessons have emerged from recent deals?
------------------    

Shifting Capital Considerations | 1PM
The net present value of future cash flows are particularly sensitive to changes in the weighted average cost of capital. How are the dynamics in financing markets changing the M&A landscape? Is the rising cost of capital just noise, or a real challenge that needs to be addressed with specific deal terms? How are debt commitments being structured? What needs to be considered in debt to equity ratios and backstops? Are there clever ways to structure a deal to preserve the target's debt? Are we moving toward (or already in) an age of capital scarcity?  

------------------     

Transaction Forensics and Advanced Diligence Methods | 2PM
The most effective M&A teams run sophisticated forensic diligence programs to test the integrity of a target's financial statements. Are there new techniques for conducting global bribery and corruption diligence? What mistakes can be avoided when calculating positive and negative synergies in an inflation-volatile period? Are there clever ways to remediate known accounting issues with M&A provisions? How can you head off net working capital disputes and identify other post-closing risks?

------------------    

Optimizing M&A Pipelines | 3PM
Some companies and financial sponsors are doing a better job than others building a target pipeline. What are the right guardrails for adjacencies? Are there clever ways to unlock off-market acquisition prospects? For cross border deals, can you rely on local business leaders to find and properly engage with targets? What do we need to understand about current auction dynamics? Can you prepare for opportunistic M&A? How should dealmakers avoid doing bad deals during quiet periods?

 ------------------        

Politicalization of M&A | 4pm
Acquisitions have been complicated by a shift to cost savings, continued labor shortages, competition for talent, and supply chain disruptions, among other challenges. How are dealmakers evaluating M&A roadmaps to avoid turbulence? What steps can be taken to appropriately assess resistance at the local, state, national, and international level? Is it possible to pre-condition the environment to head-off political activism? How do you get ahead on the curve on M&A-related scrutiny?

------------------                         

Changes in M&A Protections | 5PM
How are claim mechanisms being structured to address post-closing purchase price adjustments? When are special indemnity escrows being used? What factors are driving tax and litigation indemnity claims? How should dealmakers think about the links between holdbacks and other remedies?

------------------  
Wine Reception | M&A Technology Demos | 5:30 - 6:30 PM
A number of innovative technology platforms that are advancing the M&A practice will be available for review.
------------------
Dinner and M&A War Stories | 6:30 - 7:30pm
The robust discussions continue over dinner.
---
DAY TWO AGENDA
Thursday September 14, 2023
8:30am - 6pm EST
---

Full Breakfast and M&A Technology Showcase | 8:30am
The views of New York City are amazing!

------------------    

Deal Terms Address Volatility  | 9am
Volatility remained elevated in 2022 as multiples decreased, falling below the 10-year median (12.2x). Are contingent consideration structures being used to address uncertainty and provide more robust downside protection? Do stock deals need more sophisticated exchange mechanisms? Are more collegial terms being agreed (walk rights, go shops, etc.)? How are the recent developments in M&A litigation in Delaware and the federal courts impacting deal terms?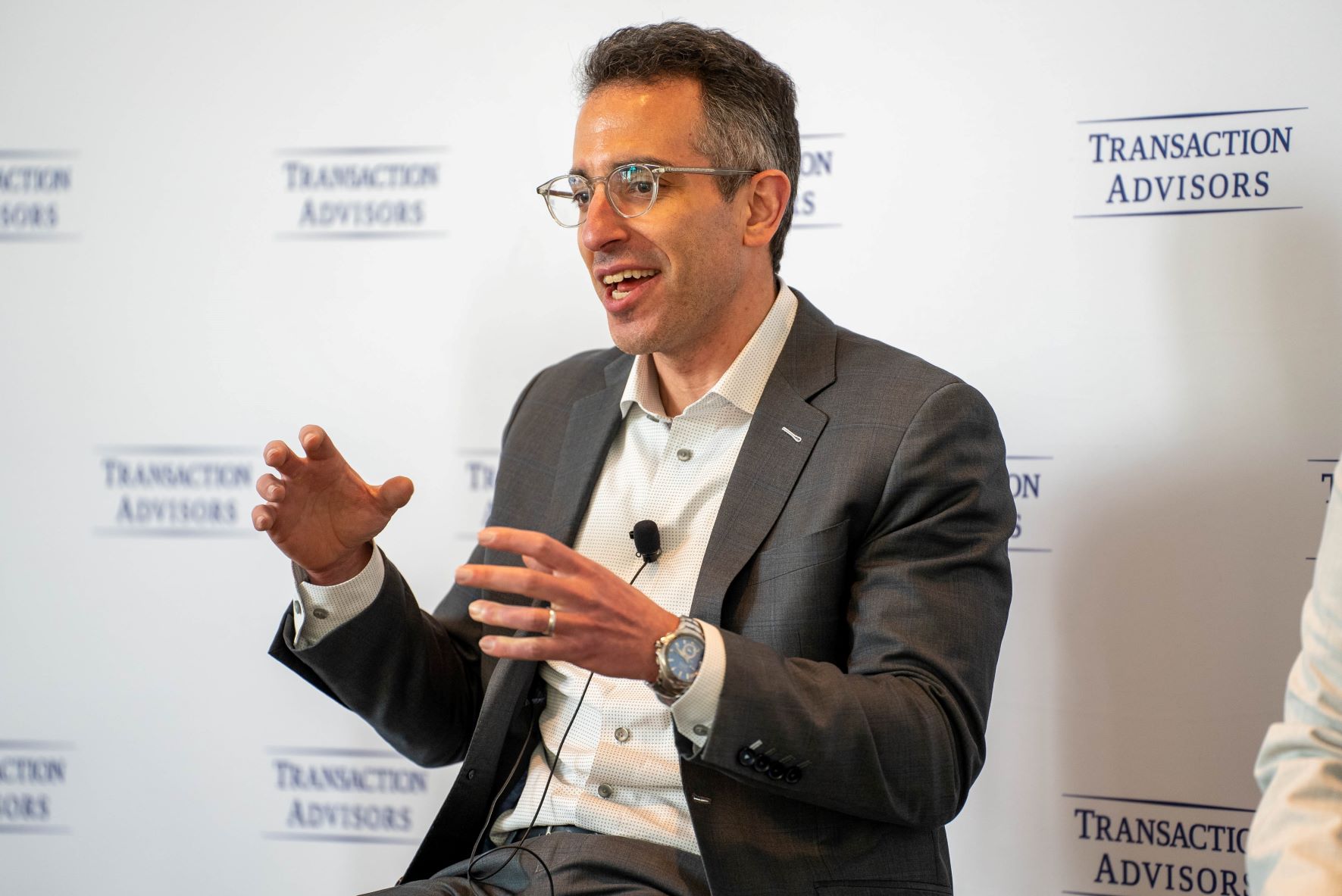 ------------------

Using M&A to Improve Productivity | 10am
The economist Paul Krugman famously noted, "Productivity isn't everything, but in the long run it is almost everything." Can M&A be used to boost human capital performance? Is it possible to conduct skills diligence on the target and still close rapidly? Are there creative ways to solve the people equation in talent-focused deals? What are savvy deal makers doing to lead acquired talent more effectively?
------------------    
Assessing the Regulatory Rhetoric | 11 AM
The DoJ has warned the M&A community to expect aggressive enforcement and we're now seeing pending suits against transactions at a 20-year high. What types of transactions and transaction-related conduct are attracting antitrust scrutiny? Given the agencies' skepticism of behavioral remedies and intense scrutiny of structural remedies, can / should deal makers fix it first? With HSR filings up 50% to more than 3,000 per year, won't most deals pass without a review, in particular if the documents provide the right lens on the competitive landscape and synergies related to the transaction?

------------------                             

Lunch and M&A Technology Demos | 12PM
Enjoy discussions with other in-house M&A professionals and check out some of the innovative technology platforms that are advancing the M&A practice.

------------------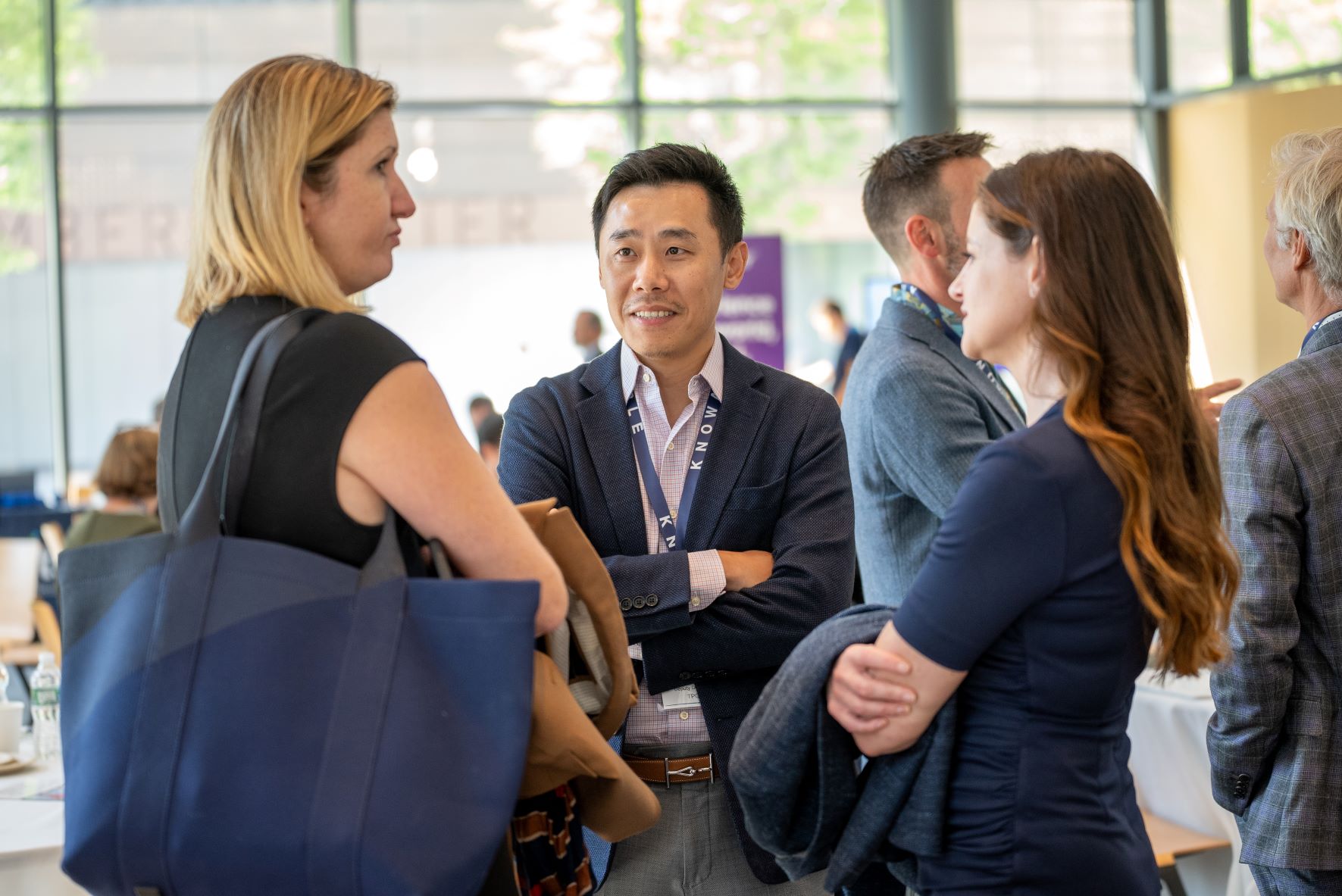 The Divestiture Obligation | 1pm
The consultants say corporate development should 'ruthlessly prune' the portfolio and 'shrink to grow' by periodically divesting slow-growing businesses. Is it the cost or complexity that make these deals feel like an obligation? What are the clever techniques and methods at each stage of a divestiture? Are sponsors the best buyers for a carveout? How are in-house M&A teams measuring and reporting on the risk-adjusted value they are delivering on the sell-side?

------------------ 

The Slow Close | 2pm
For long-close deal cycles, what terms should be structured to adjust? How can the value and structure of the consideration flex if needed?  Are material contract consent clauses and other interim covenants attracting more intense gun-jumping scrutiny? How can you start to shape the integration? How can deal parties avoid unnecessary costs and uncertainty?

------------------                                  

Achieving (Actual) Integration | 3pm
It's been suggested that inspirational leadership and a mission-led culture are the most significant success factor for integrations. Is that true? If so, does your management team have the operating knowledge, industry relationships, and facilitative skills (and patience) for a successful integration?  What positive and negative synergies are often missed in deal models? Can the move to hybrid and remote work be leveraged to accelerate cultural alignment?

------------------                                    
Building Effective M&A Teams | 4pm
A 17 year study showed a direct correlation between the level of M&A skill and deal performance. How do you build a skilled in-house M&A team? What are the best performance incentives for corporate M&A professionals? Can risk assessments contribute to performance reviews, including rewards for abandoning bad deals? How are compensation packages best tailored for corporate development, in-house counsel, and integration professionals? Are there clear career paths for in-house M&A professionals?  How can M&A teams assess their own readiness and capacity for deal making?

------------------

Reception and M&A Technology Demos | 5PM
A number of innovative technology platforms that are advancing the M&A practice will be available for review.  
---
WHO SHOULD ATTEND
This M&A conference is solely for public-company corporate development and integration leaders, in-house M&A and securities counsel, chief financial officers, chief executive officers, board members, and private equity investors.
This conference is not open to M&A advisors or M&A service providers. Registrations that are not for in-house M&A professionals will be canceled and refunded, less a $100 bank fee. 
The proceedings are closed to the media.
------------------
Photos from last year's M&A Conference at Cornell Tech New York.
 
Gallery of Select Past M&A Conference Speaking Faculty members.
------------------
CLE & CPE
This M&A course will provide 9 CLE and 11 CPE credits.
------------------
CONTACT
Elizabeth Nassar at +1 (312) 625-2702 or enassar@transactionadvisors.com.
Also at Cornell Tech New York
M&A Academy | September 12 & 13, 2023
Join the Institute at the start of the week for the M&A Academy, an in-depth course on improving M&A performance from strategy development to closing. This program is led by Stephen G. Morrissette, Ph.D, from the University of Chicago's Booth School of Business.