September 13 & 14, 2023

2 West Loop Road, New York
This prestigious annual conference assembles corporate development leaders, in-house M&A counsel, board members, and private equity investors to discuss current challenges impacting complex transactions and learn about innovative methods to improve deal performance.

Photos from last year's M&A Conference at Cornell Tech New York.
The cross-disciplinary agenda draws on experienced M&A professionals from various industries and regions who will share first-hand experiences, best practices, and recommendations for navigating deals through both internal and external challenges.
 
Gallery of Select Past M&A Conference Speaking Faculty members.
---
DAY ONE (PRELIMINARY) AGENDA
 Wednesday September 13, 2023 
12:00 - 7:30pm EST
---
Welcome Lunch | 12pm
------------------
M&A Strategy Imperatives | 1PM
How is the current sentiment in the capital markets shaping M&A? Are dealmakers being pushed to consider more judicious and thematic acquisitions? Are capability-driven deals preferred over scale transactions? Is programmatic deal making the best way to achieve risk-adjusted returns? How are geopolitical concerns and the rising cost of capital impacting deal models?
------------------   

Planning for Resistance | 2PM
Deal parties are now anticipating a higher level of scrutiny from merger review agencies. If there is potential for a long regulatory review, what deal terms should be negotiated at the onset? How are interim operating covenants being designed to avoid gun jumping? What is the current market for efforts to close and break fees if the resistance is strong? Is it possible to "test the waters" with antitrust regulators before agreeing to a deal?

------------------    

Flight Risk and Employee Activism | 3PM
The sudden and significant changes that come from M&A tend to accelerate workforce pressures. How are M&A teams assessing employee risk in the diligence process and monitoring communications around closing? How are acquirors addressing challenges from vocal employees, unions, and pseudo-unions? Is the increasing influence of millennials and workforce issues being factored into deal models?  Are there new methods for ensuring employee engagement post-close? 

------------------   

Securing Deals | 4PM
Cash on corporate balance sheets and committed to private equity is at an all-time high. What methods and terms are strategics and sponsors using to effectively compete for targets? How are buyers securing deals without being the highest bidder? Is the market moving to more standard terms and "no-recourse" deal making? Is the uneven regulatory burden differentiating bids?

------------------                            

M&A Holdbacks | 5PM
A multi-year study found 17% of deals had at least one indemnity claim. What is leading to tax and litigation indemnity claims? How are claim mechanisms being structured to address post-closing purchase price adjustments? When are special indemnity escrows being used?

------------------  
Wine Reception | M&A Technology Demos | 5:30 - 6:30 PM
A number of innovative technology platforms that are advancing the M&A practice will be available for review.
------------------
Dinner and M&A War Stories | 6:30 - 7:30pm
The robust discussions continue over dinner.
---
DAY TWO (PRELIMINARY) AGENDA
Thursday September 14, 2023
8:30am - 6pm EST
---

Full Breakfast and M&A Technology Showcase | 8:30am
The views of New York from the East River are amazing.

------------------    

Global M&A Dynamics | 9AM
Erratic changes in outbound deal flow reflect the enhanced complexity associated with cross border M&A. Which M&A terms and processes provide meaningful risk reduction? What specific geopolitical risks and supply chain challenges can be mitigated through deal making? How are cross border dispute resolution mechanisms being structured? How are cross border CVC investments being structured?

------------------                

Deal Terms and Risk Allocation | 10AM
M&A agreements are becoming more sophisticated, from specific fundamental reps to broader risk allocation mechanisms. What deal terms are changing to transfer contingent liabilities? Are there interesting variations in sponsor-backed deals? How are parties allocating risks among courter-parties and third-parties, including to transactional insurance underwriters? What can dealmakers do to improve the negotiation process?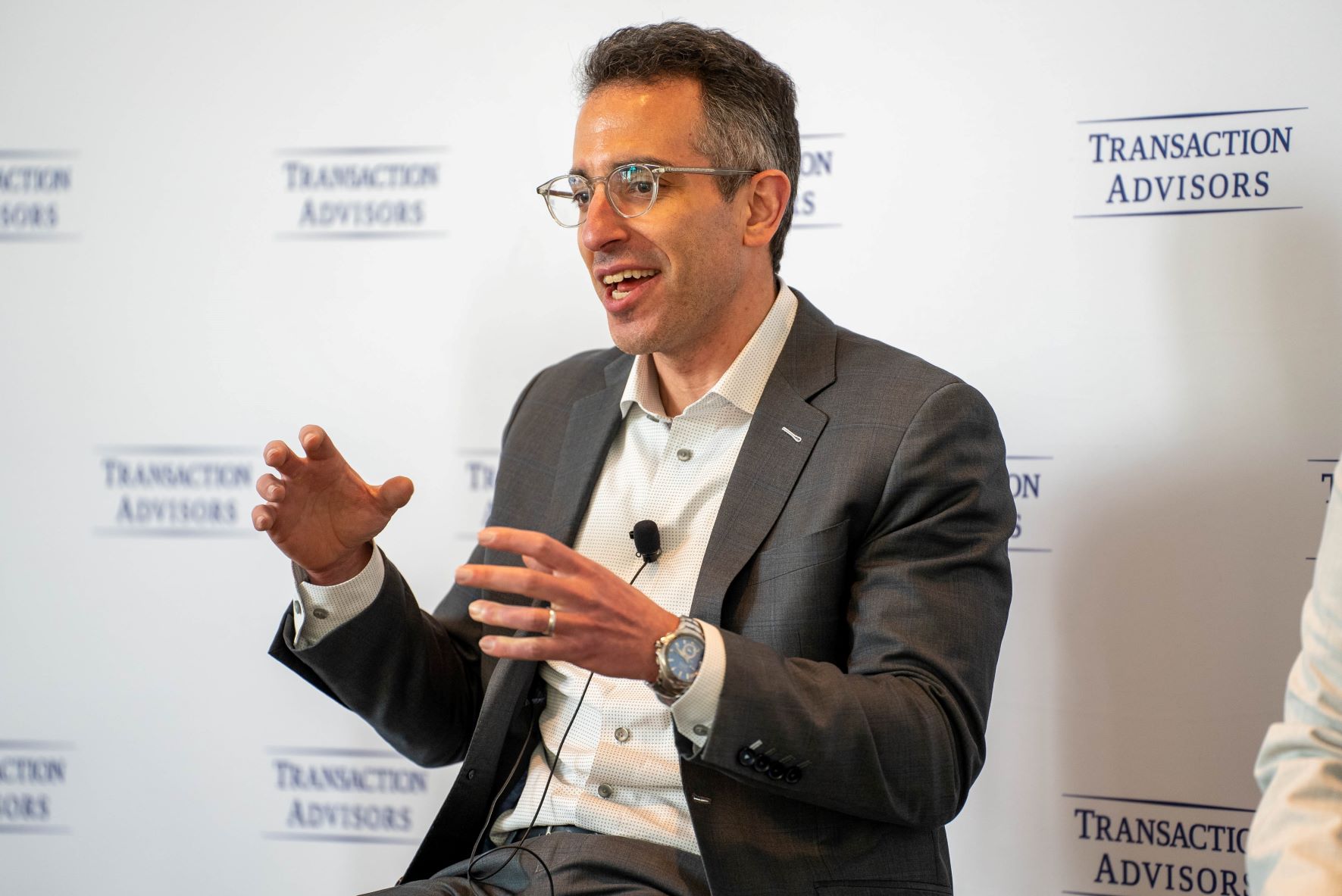 ------------------                                

Structuring Innovation-Driven Acquisitions | 11AM
Technology-driven deals are being negotiated at increasing speed with heightened pressure to capture strategic value. What missteps should be avoided when options and various share classes are part of the consideration? Are there clever ways to apply conditionality around equity awards? What provisions are being agreed to diligence and secure IP assets? Can dealmakers protect against cybersecurity risk in the purchase agreement and / or post-close? 

------------------                             

Lunch and M&A Technology Demos | 12PM
A number of innovative technology platforms that are advancing the M&A practice will be available for review.

------------------                

Navigating Merger Control | 1PM
The application of merger control guidelines continues to shift as appointments at the FTC and DOJ take hold. What do M&A teams need to know about the administration's current enforcement objectives? Does a "close at your peril" letter qualify as obtaining antitrust clearance? How can M&A teams avoid gun jumping and head off conduct investigations? What typical missteps should be avoided during the clearance process?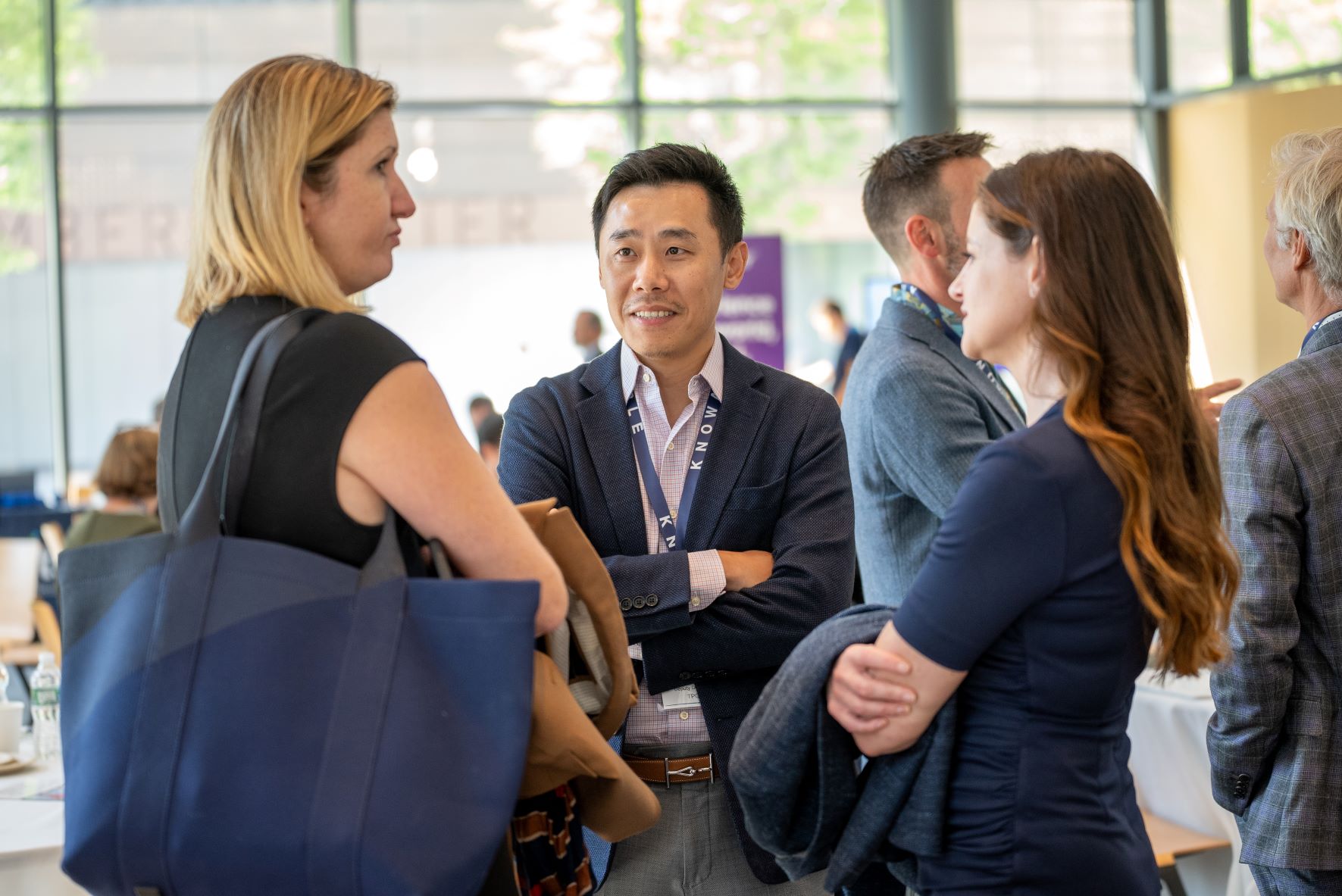 ------------------  
Addressing People and Cultural Risks | 2PM
An inadequate focus on talent strategies was cited as the primary driver of M&A shortfalls by nearly half of the dealmakers that participated in a recent Mercer survey. What innovative techniques are being used to identify people-related risks? How do you assess culture virtually? Would a longer-term view on re-skilling and re-deployment improve the accuracy of the synergy models and performance post-close? Should the retention strategy cover the key employees as well as the teams that have to absorb the target?
------------------                                  
The Path to Closing | 3PM
Anticipating and addressing volatility is a principal challenge for in-house M&A professionals as they negotiate and structure acquisitions. Are contingent consideration structures being used to address volatility and provide more robust downside protection? Do stock deals benefit from more sophisticated exchange mechanisms? Is a greater emphasis being placed on interim covenants?  What closing conditions can be improved?
------------------                                  
Integration in the Age of Hybrid Work | 4pm

Merging two organizations' processes, culture, and management is profoundly complex. Can the move to hybrid and remote work be leveraged to accelerate cultural alignment? Should a modified integration approach be considered for different deal types (standalone, partial integration, or full integration)? What techniques can be employed to ensure momentum in the businesses and successful change initiatives during the post-close period? What positive and negative synergies are often missed in deal models? 
------------------
Reception and M&A Technology Demos | 5PM
A number of innovative technology platforms that are advancing the M&A practice will be available for review.
---
WHO SHOULD ATTEND
This M&A conference is solely for public-company corporate development and integration leaders, in-house M&A and securities counsel, chief financial officers, chief executive officers, board members, and private equity investors.
This conference is not open to M&A advisors or M&A service providers. Registrations that are not for in-house M&A professionals will be cancelled and refunded, less a $100 bank fee. 
The proceedings are closed to the media.
---
CLE & CPE
This M&A course will provide 9 CLE and 11 CPE credits.
---
CONTACT
Elizabeth Nassar at +1 (312) 625-2702 or enassar@transactionadvisors.com.