June 21 & 22, 2023


450 Cityfront Plaza Drive, Chicago 
This prestigious annual M&A conference assembles corporate development leaders, in-house M&A counsel, and private equity investors to discuss current challenges impacting complex transactions and learn about innovative methods to improve deal performance.
The cross-disciplinary agenda is unpacked by a diverse speaking faculty from various industries and regions who share first-hand experiences, best practices, and guidance from their vast M&A experience.
---
DAY ONE AGENDA
 Wednesday June 21, 2023 
1:00 - 7:30pm CST
---
Opening Remarks | 1pm

Let's talk about what's changing, what's difficult, and what's clever so we can improve the M&A process and the performance of future acquisitions. Is the rising cost of capital just noise, or a real challenge that needs to be addressed with specific deal terms? Is the turbulence in M&A activity from a lack of clarity or a lack of conviction? If so, what interim and closing terms are changing? What war stories and lessons have emerged from recent deals?
William Jefferson Black, Chair of the M&A Conference Series, Transaction Advisors Institute
Deconstructing M&A Strategy | 1:15pm
How are you taking advantage of lower premiums and less competition for deals? Are there effective ways to ensure your M&A team is employing a clear deal thesis with a strong alignment to strategy? Has the sentiment shifted from innovation and capability-driven M&A if there is limited economic value? How should the M&A calculus change when evaluating horizontal v. vertical acquisitions? Does the strength of the dollar make cross border M&A more interesting?  How do you assess your team's readiness and capacity for deal making? 
Michael Guptan, Global Head of Corporate Development and Mergers and Acquisitions, Walmart
Eileen Kamerick, Corporate Director, Associated Banc-Corp, Hochschild Mining, Legg Mason Closed-End Mutual Funds, ACV Auctions, and VALIC Funds I
Jit Lodd, Head of M&A Strategy, Mondelez International
Sergio Letelier, Senior Vice President & Head of Corporate Development, Hewlett Packard Enterprises
Developing M&A Targets | 2:30PM
What are the best techniques for developing acquisition prospects? What landmines should be avoided when contacting a target and negotiating an NDA / confidential information exchange? How can Indications of Interest and Letters of Intent be crafted to be protective and also competitive? What is the current environment for exclusivity periods, "go shop" provisions, and outside dates? Are there underappreciated risks in coordinating agreements and methods for avoiding standstills?  How early do you assess the degree of closing difficulty? 
Hansal Patel, Vice President, General Counsel & Secretary, The Timken Company
Margot Miller, Global Vice President, Legal & Corporate Affairs, Anheuser-Busch InBev
Rocky Daehler,  Senior Director, Corporate Development and Venture Capital, Motorola Solutions
Erin Kirchner, M&A Partner, Cooley
M&A Alternatives | 3:45pm
How can minority investments and joint ventures advance the corporate development strategy? What are the key legal and financial terms that need to be negotiated for the initial investment. How are regulatory, cultural, and governance considerations most effectively managed? Are some dispute resolution mechanisms and enforcement approaches more effective than others? What is the current best practice in design for exit and buyout provisions?
Yvanna Perez-Morel, Senior Director of Corporate Development & Prisma Ventures, ULTA Beauty
Jason Baab, Senior Vice President, Corporate Business Development M&A, Oshkosh Corporation
Ignacio Bonel, Executive Vice President Strategy & Supply Chain Management, AM General
Optimizing M&A Structures | 5PM
How do strategic and financial buyer transactions use M&A escrows? Are there difference across industry sectors? How are claim mechanisms being structured to address purchase price adjustments? How are special indemnity escrows being used? What factors are driving tax and litigation indemnity claims? How should dealmakers think about the links between holdbacks and other remedies when negotiating acquisitions? 
Kevin Ryan, Executive Director, J.P. Morgan Chase
Wine Reception | 5:30 - 6:30 PM
The robust discussions continue at the wine reception, which has been generously underwritten by the J.P. Morgan M&A Escrow & Paying Agent Services team.
Dinner and M&A War Stories | 6:30 - 7:30pm
Dinner is always a highlight that is known for engaging conversation that is enjoyed as the sun sets on the Chicago river.
---
DAY TWO AGENDA
Thursday June 22, 2023
8:15am - 6pm CST
---
Full Breakfast and M&A Technology Showcase | 8:15am
The views of the Chicago River are amazing! Breakfast is generously underwritten by Evisort.
Piloting Divestitures | 9am
How are the most effective corporate development teams evaluating divestitures? Should the M&A team identify imbalances in the portfolio of business lines brought on by market swings? Are there insights from the wave of activist campaigns pushing for divestitures? What is the key to running an intentional and well-considered separation? How do you avoid delays in the deal process? Is seller paper a solution or a mess? Are the recent calls for 'corporate clarity' a fad or a trend that also shapes the buy-side strategy? What are the differences in carve outs, spin-offs, and hybrid structures?
Trey White, Vice President, Corporate Development, SAP
Sean Kim, Associate Director, Strategic Planning, Kraft Heinz
Jim Adams, Vice President Corporate Development & Strategic Planning, Owens-Illinois (O-I)
Austin Corbett, Managing Director, Mergers & Acquisitions, Accenture Strategy
Formulating a Regulatory Approach | 10 AM
What are the key considerations and factors in formulating a strong antitrust strategy? How are parallel reviews affecting deals? Are there ways to effectively handle divergence -- or collaboration -- between jurisdictions? What key elements of the agency's substantive assessments have shifted? Given the agencies' skepticism of behavioral remedies and intense scrutiny of structural remedies, can / should deal makers negotiate adaptations to fix it first?  
Katherine Palmer Andrews, Senior Legal Counsel, Antitrust, Shell
Jeremy Cline, Director, Senior Corporate Counsel, Antitrust / Competition, Salesforce
Elise Kirban, Global Chief Counsel, Competition, Aon
Jenn Mellott, Antitrust Partner, Freshfields
Negotiating Retention Agreements | 11am
Are there effective ways to conduct proper skills diligence on M&A targets? Is AI improving this process? Can you identify disruptive employees before closing? How can you ensure retention is not an afterthought? Should dealmakers try to head off frustration and resentment over benefit inconsistencies, or leave that to the integration team? How can deal teams uncover troubling undercurrents in the workplace, including deeply rooted norms and working styles? What are the best ways to integrate management teams? Do contingent consideration mechanisms create behavioral change post-close?
Gina Sandon, Director, Corporate Development, M&A Synergy, Integration and Transition, IBM
John Albright, Chief Legal & Compliance Officer, HUB International
Chandra Rosen, Senior Manager, HR M&A, DuPont
Will Oppenheim, M&A Principal, Mercer
Lunch and M&A Technology Showcase | 12PM
Enjoy roundtable discussions with other in-house M&A professionals and then check out the innovative technology platforms that are advancing the M&A practice. Generously underwritten by LinkSquares. LinkSquares' platform provides AI-powered contract and legal document analytics and management.
Allocating Risk | 1pm
How are parties allocating risk among courter-parties and third-parties? Are there interesting variations in sponsor-backed deals? Are misperceptions limiting the use of transaction insurance? Can partnerships be used as alternative deal vehicles? What are the relevant differences between holdbacks and other protections? How can ambiguous situations be addressed creatively? How do you take accusations, fear, and frustration out of the process?
Patrick Belville, Vice President & Deputy General Counsel, Ansys
Michael Levy, Associate General Counsel, Corporate, Securities, Finance, & Strategy, Ingredion
David Oskandy, Deputy General Counsel International, M&A and Strategic Initiatives, CDW
Bobby Cardone, M&A Partner, Shearman & Sterling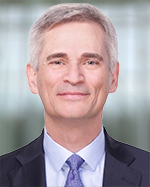 Developing Effective M&A Teams and Performance Measures | 2pm
Do you have a systematic approach for developing your M&A team's capabilities and ability to move quickly? What are the most difficult and most important M&A team leadership issues to address? What are the right guardrails to avoid doing bad deals? Do you incentivize abandoning a deal, or just closing?  What are the best risk-adjusted measures for evaluating the performance of an acquisition? How often do you revisit past deals to consider their performance? 
Megan Ledyard, Global Head of M&A, Ingredion
Derek Spychalski, Americas General Counsel & Assistant Corporate Secretary, Zebra Technologies
Ana Dutra, Board Member, Carparts.com, Amyris, and Pembina Pipeline
Chris Evans, M&A Faculty, Transaction Advisors Institute (former Head of Corporate Development Integration, Amazon)
Slowly Closing | 3pm
For long-close deal cycles, what terms should be structured to adjust? How can outside dates, ticking fees, efforts, reverse break fees, equity grants, and other deal points be designed to work in concert? Are new walk rights and interim covenants emerging? How do you make sure one party does not control a closing condition? What shift in long-close deals? What is being negotiated (and actually being paid) when deals don't close?
Megan Starr, Senior Legal Counsel - M&A, Zimmer Biomet
Robert Miklautsch, Director, Senior Legal Counsel, M&A and Venture Capital, Robert Bosch
Elisa Davis, Assistant General Counsel, Corporate & Compliance, Kaplan
Paul Humphreys, Partner, Corporate and M&A, Freshfields
Integration Techniques | 4pm
What's the optimal level of engagement with the target in developing the early integration thesis? Do consultants or integration teams provide the best lens on sources of value across revenue, costs, talent, and technology? What positive and negative synergies are often missed in deal models and discovered during integration? Are there fundamental best practices that have stood the test of time? How do you uncover unrealistic integration costs and timing? What fault lines need to be tackled before divisions become too great?
Essa Cooper, Director, Project Management - M&A Integration, Qualcomm
Dan Menge, Head of M&A Integration, AMD
Scott Schumacher, Vice President, Enterprise Integration, Owens Corning
Dana Hughes, Partner and Associate Director, Transactions and Integration, Boston Consulting Group
Reception and M&A Technology Showcase | 5:00PM
A number of innovative platforms that are advancing the M&A practice will be available for review.
Black Duck Audits from Synopsys provide insights to quickly assess a broad range of software risks in an acquisition target's software. A Black Duck Audit provides a complete picture of open source license, application security and code quality risks so you can make informed M&A decisions with confidence.
 

BridgeBank's Business Escrow Services team is a specialized, trusted resource for strategic buyers, leading law firms, exiting companies and other deal constituents. They offer paying agent and escrow services related to mergers, acquisitions, asset purchases and other business escrow transactions.


Evisort offers the next generation of AI-powered contract intelligence. Evisort's AI platform for contract lifecycle management and analysis connects contract data, unlocks productivity, and delivers digital workflows that create great experiences across the enterprise.


Grata is a deal-sourcing platform that helps strategic and private equity acquirors find, research, and engage with middle-market companies. Grata was built for innovative dealmakers who want a competitive edge in finding previously undiscoverable companies.


Intralinks provides an artificial intelligence-assisted platform to increase efficiency, reduce risk, and streamline the entire M&A process—from strategy and deal preparation through the due diligence process and post-merger Integration.


Midaxo provides a modern technology platform for the new way of working deals. The M&A software includes pipeline management, due diligence, and post-merger integration modules that can be used separately or as an end-to-end solution. Users report reviewing 5x more targets, cutting due diligence time in half, and reducing post-merger integrations by 40%
 

SourceScrub is a market-leading Deal Sourcing Platform for IB, M&A, and Corporate Development teams looking to research, find, and connect with privately owned businesses. A Francisco Partners company, SourceScrub provides deal-ready data, purpose-built tools, and on-demand data operations to give companies a decisive advantage so they never miss a deal.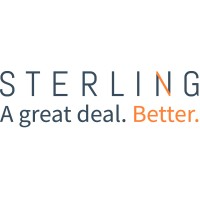 Sterling Technology, a subsidiary of TransPerfect, is the premium provider of virtual data room (VDR) solutions for secure sharing of content, business process automation, and collaboration for the M&A, corporate development, real estate, capital markets, private capital, banking, and legal communities.
Va
lutico is the world's leading valuation platform. Valutico's all-in-one software allows finance professionals to value a company in minutes, by providing data-driven tools to conduct analyses faster and more accurately.


Z
scaler, creator of the Zero Trust Exchange platform, uses the largest security cloud on the planet to make M&A integration a simpler, faster, and more productive experience.
This M&A conference is solely for public-company corporate development and integration leaders, in-house M&A counsel, chief financial officers, chief executive officers, board members, and private equity investors.
An editable justification letter is available here
This conference is not open to M&A advisors or M&A service providers. Registrations that are not for in-house M&A professionals will be canceled and refunded, less a $100 bank fee. 
The proceedings are closed to the media.
------------------
Photos from last year's M&A Conference at the University of Chicago.
------------------
CLE & CPE
This M&A course will provide 9 CLE and 11 CPE credits.
------------------
CONTACT
Elizabeth Nassar at +1 (312) 625-2702 or enassar@transactionadvisors.com.
Also at The University of Chicago Gleacher Center
M&A Academy | June 20 & 21
Join the Institute at the start of the week for the M&A Academy, an in-depth course on improving M&A performance from strategy development to closing. This program is led by Stephen G. Morrissette, Ph.D, from the University of Chicago's Booth School of Business.