This cross-disciplinary forum gathered corporate development leaders, in-house M&A counsel, board members, and private equity investors to discuss current challenges impacting complex transactions.
This event took place live online on September 2 & 3, 2020.
---
DAY ONE
---

M&A Strategy: Shaky Markets and Targets
The opening keynote discussion looked at the unique challenges associated with acquisitions when economic conditions are strained, the political environment is murky, and the target may be facing financial or operational distress.
Vanessa McKenzie, Vice President, Group Leader – M&A, Emerson Electric Co.
William Jefferson Black, Managing Director & Publisher, Finance Information Group
J. Neely, Managing Director and Global Leader M&A Practice, Accenture
---

Strategic v. Private Equity: Competing on Price and Forms of Consideration
This session provided perspective on the techniques that are commonly employed by strategic acquirers and private equity firms.

Mark Legaspi, Associate General Counsel, Director, Corporate Strategy, M&A, Investments and Emerging Technology, Intel
Brett Shawn, Senior Vice President, Assistant General Counsel, Warburg Pincus
Matthew Gemello, Partner, Orrick
---

Diligence Methods: Accounting and Beyond
This session looked at challenging (virtual) diligence obligations including value capture opportunities, quality of earnings, revenue recognition practices, and compliance investigations. The participants discussed the negotiation of specific deal terms that may be employed to address a range of diligence discoveries related to a target's value drivers.

Katie Nicoletti, Senior Director, Mergers & Acquisitions, Qualcomm
Jeremy Segal, Senior Vice President of Corporate Development, Progress Software
Christen Morand, Partner, Forensic & Integrity Services Practice, Ernst & Young
---

Human Capital Diligence: Operational Risks
This session provided a detailed a detailed look at how effective dealmakers are now approaching human capital due diligence, on site and virtually, to identify people-related operational challenges and look at specific deal terms that may be employed to impact the future state operating model.
Abdou Gueye, Senior Director Global HR M&A, Zebra Technologies
Dustin Intihar, Corporate Development, Strategy and M&A, Lubrizol
Jeff Black, Global & North America M&A Advisory Services Leader, Mercer
---

Cross Border Joint Ventures: Structuring
This discussion covered mechanisms to address regulatory, cultural, and operational considerations within the structure of the transaction.
Andrew Gratz, Associate General Counsel, Commercial & Strategic Transactions, LyondellBasell
Marie Quintero-Johnson, Vice President and Director, Global Mergers & Acquisitions, The Coca-Cola Company
Maria Green, Independent Director, WEC Energy Group
George Casey, Partner, Shearman & Sterling
---

Negotiating Risk Allocation: Insurance and Other Mechanisms for Downside Protection
This session looked at the increasing use of transaction insurance and also consider Covid-19 related risks and how dealmakers distinguish between insurable risks and issues that should be addressed through other mechanisms in the purchase agreement.
Hans Grong, Senior Counsel - M&A, 3M
Aly El Hamamsy, Partner, Freshfields Bruckhaus Deringer
Jay Rittberg, Managing Principal, Euclid Transactional
Bill Monat, Transaction Solutions Leader, M&A Group, Willis Towers Watson
---

Ask the M&A Leadership Council
This interactive session provided an opportunity for conference participants to ask members of the prestigious M&A Leadership Council questions on a range of deal-related topics.
Sergio Letelier, Chair of the M&A Leadership Council and Vice President, Deputy General Counsel - Corporate, Securities and M&A, Hewlett Packard Enterprise
Eileen Kamerick, NACD Leadership Fellow and Director, AIG Funds
Lenny El Guindy, Corporate M&A, Deere & Company
Michael Wolf, Vice President, Deputy General Counsel, Baxter International
Nichelle Maynard-Elliott, Board Member, Element Solutions
James Harris, Principal, Corporate Development Integration, Google
Ken Bond, Head of Corporate Development, Cetera Financial Group
---
DAY TWO
---

Global Merger Control and Antitrust Challenges: Conglomerate Risk
This session provided guidance on the shifting environment for competition reviews in the United States, Europe, and other jurisdictions. The participants commented on specific deal terms that anticipate protectionist views and antitrust challenges associated with conglomerate risk and the merits of negotiating prospective remedies or remaining silent.
Morgan Frontczak, Senior Antitrust Counsel, Shell
Chuck Webb, Senior Antitrust Attorney, FedEx
Matt Readings, Partner, Global Antitrust Practice Group Leader, Shearman & Sterling
---

Developments in Deal Structuring
This discussion examined current negotiation points and deal terms that may be employed to allocate risk and bridge gaps between buyers and sellers.
Saswat Bohidar, Associate General Counsel, M&A and Ventures, Hewlett Packard Enterprise
Michele Welsh, Vice President, Assistant General Counsel, Carlisle Companies
Liz Donley, Partner, Hogan Lovells
---

Carveout Transactions
This session looked at the strategic and operational considerations associated with spin-off transactions including specific guidance on the disposal process including shareholder engagement, taxation, and ongoing commercial agreements.
Brad Marzullo, Assistant General Counsel - Mergers and Acquisitions, DaVita
Todd Manning, Vice President - Corporate Development / M&A, American Express
Yvonne Gyimah, Senior Managing Director Corporate Finance, FTI Consulting
---

Keynote Interview: Market Dynamics in 2020 and Beyond
Stephen G. Morrissette, Ph.D, Adjunct Associate Professor of Strategic Management, University of Chicago's Booth School of Business
Brian Hwang, Director, Strategic Business & Corporate Development, Intralinks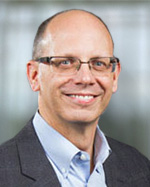 ---

Navigating Regulatory Hurdles: Trade and Tariffs
This session looked a range of deal-related trade and tariff risks and consider methods for addressing these variables through merger agreement drafting and negotiations.
Leigh Avsec, Vice President & Associate General Counsel, Fortune Brands Home & Security
Jennafer Watson, Director of Ethics & Compliance, Managing Counsel, Occidental Petroleum Corporation
Nabeel Yousef, Partner, Freshfields
---

Integration and Change Management: Stand-Alone Acquisitions
This session looked at limited integration strategies and tactics for achieving governance for post-merger performance improvement
Michael DeVita, M&A Transformation Executive, Salesforce
Kiranmayi Adabala, M&A Integration Customer Experience, Cisco Systems
Kristin Murphy, Global M&A Strategy & Operations Leader, Mercer
---

Acquisition Metrics and Transaction Communications
This in-depth review considered the key considerations in communicating the value of a transaction to the Board, equity and debt capital markets as well as employees, customers, vendors, regulators, and local communities.
Pat Belotti, Director, M&A Venture Integration, Microsoft Corporation
Will Gabrielski, Senior Vice President, Finance/Investor Relations, AECOM
Diwakar Rao, Vice President of Corporate Development & Strategy, Zynga
Pat Tucker, Managing Director, Head of M&A and Activism, Abernathy MacGregor
---
The conference featured a number of M&A technology demos and information platforms from:

Intralinks provides an artificial intelligence-assisted platform to increase efficiency, reduce risk, and streamline the entire M&A process—from strategy and deal preparation through the due diligence process and post-merger Integration.

Black Duck is a software due diligence solution for M&A that specializes in code reviews for open source and internal compliance as well as security flaws in proprietary, open source, and other third-party software.

Knowable's M&A offerings convert legal language into structured contract data. Their reliable portfolio-level reporting provides cross-functional stakeholders with actionable insights that improve deal outcomes.

TMF Group is a strategic global partner providing a comprehensive back office solution to ensure all local payroll, accounting, tax and compliance transition from the TSA correctly, dovetailing into the corporate back office processes.

Apperio is a legal spend tracking and analytics platform that provides complete clarity on legal spend in real-time.

Aviator is a cloud-based, full-service M&A tool that simplifies the planning process among workstream teams and provides visibility and reporting against workplans and financials.

Spend Analytics, powered by Accenture's Applied Intelligence Platform, accelerates the identification of direct and indirect spend synergies by employing artificial intelligence to gather, consolidate, cleanse, categorize, and benchmark spend data.

OrgVue is an organization design and headcount reduction tool that visually compares current organization design to a future design state while capturing the value of operational process efficiencies.