This cross-disciplinary forum gathered corporate development leaders, in-house M&A counsel, board members, and private equity investors to discuss current challenges impacting complex transactions.
This program was held on November 18 & 19, 2020.
---
DAY ONE
---

M&A Strategy: Innovation-Driven Acquisitions
The opening keynote discussion looked at the unique challenges associated with acquisitions where the target value is largely in future growth, new technology, intangible assets, and human capital.
Kevin Hutchins, SVP, Strategy & Product Management, Juniper Networks
Albert Lee, Corporate Development Director, Google
Branko Svec, Vice President, Head of Global Consumer M&A, American Express
Don Dawson, Managing Director - North American M&A Practice Lead, Accenture Strategy 
---

SPACs Competing for Deals
This session looked at well-funded SPACs competing for innovation-driven acquisitions and also consider the process and deal structuring considerations associated with mergers involving special purpose acquisition companies.

Brett Shawn, Senior Vice President, Assistant General Counsel, Warburg Pincus
Marc Teillon, Senior Managing Director, Vista Equity Partners
Peter Lamb, Partner, Orrick, Herrington & Sutcliffe
Hari Raman, Partner, Orrick, Herrington & Sutcliffe
---

Diligence Methods: Intellectual Property
This session looked at the challenging diligence obligations associated with source code audits, cyber security reviews, and intellectual property rights verification. The participants discussed the negotiation of specific deal terms that may be employed to address a range of diligence discoveries related to a target's value drivers.

Alicia Rosenbaum, Vice President and Associate General Counsel Cybersecurity Technology and Trust, Salesforce
Jeff Hennig, Senior Director, Corporate Development, Xilinx
Dan Vaughn, Senior Director - M&A and Equity Counsel, PayPal
Amanda Massucci, Forensic & Integrity Services - West Region Leader and Americas Transaction Forensics Leader, Ernst & Young
---

Human Capital Diligence: Cultural Risks
This session provided a detailed look at how effective dealmakers approach HR due diligence to identify people-related cultural challenges and look at specific deal terms that may be employed to impact the future state operating model.
Rupa Mehta, Vice President Corporate Development, Groupon
Ashley Rice, Senior Consultant, HR Acquisitions, Cisco Systems
Marilyne O'Hara, Global M&A Integration Lead, Square
Paul Kibbe, Principal & East Market Leader - M&A Advisory Services, Mercer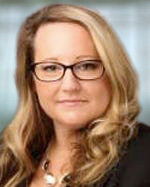 ---

Cross Border Joint Ventures: Exit and Buyout Provisions
This discussion covered a range of strategic, financial, and governance considerations that are critical for joint ventures with varying partnership levels between the parties. This session also looked at the structure of exit and buyout mechanisms including one-way and two-way buyout rights, auction/shoot-out approaches, and methods for unwinding a joint venture.
Patrick Bombach, Vice President and Associate General Counsel, Corporate Legal Group, Intel Corporation
Jonathan Duckles, Director, Senior Legal Counsel, SoftBank
Nicole Kelsey, General Counsel and Secretary, Amyris
Michael Dorf, Partner, Shearman & Sterling
---

Negotiating Risk Allocation: Transactional Insurance for Technology and IP-Related Reps
This session looked at the increasing use of transaction insurance to address representations related to digital assets and other elements of IP-heavy acquisitions. The participants discussed knowledge qualifiers and anti-sandbagging constructs, distinguish between standard risks borne by acquirors and issues that should be addressed in the purchase agreement, consider IP sufficiency for in-process development, and look at the way cyber breach and data privacy reps are being addressed in transactions.
David Breach, Chief Operating Officer & Chief Legal Officer, Vista Equity Partners
Mike Guo, Deputy General Counsel, TPG Capital
Julia Papastavridis, Director, Willis Towers Watson
---

Ask the M&A Leadership Council
This interactive session provided an opportunity for conference participants to ask members of the prestigious M&A Leadership Council questions on a range of deal-related topics.
Sanjay Kacholiya, Vice President, Strategic Business Development, Citrix
Brett Shawn, Senior Vice President, Assistant General Counsel, Warburg Pincus
Ken Bond, Head of Corporate Development, Cetera Financial Group
Gil Ohana, Senior Director, Antitrust and Competition, Cisco Systems
Eileen Kamerick, NACD Leadership Fellow and Corporate Director, AIG Funds, Associated Bank-Corp (NYSE), Legg Mason Closed-End Mutual Funds (NYSE), Hochschild Mining (LSE)
Michael Wolf, Vice President, Deputy General Counsel, Baxter International
---
DAY TWO
---

Global Merger Control and Antitrust Challenges: Sensitive Data and Limited R&D Risk
This session provided guidance on the shifting environment for competition reviews in the United States, Europe, and other jurisdictions. The participants commented on specific deal terms that anticipate protectionist views and antitrust challenges associated with sensitive data and limited R&D risk and the merits of negotiating prospective remedies or remaining silent.
David Emanuelson, Global Antitrust Counsel, Antitrust and Commercial Litigation Group, Intel Corporation
Christie Stahlke, Director and Senior Counsel, Antitrust & Competition Law, Raytheon Technologies
Matthew Readings, Partner, Global Antitrust Practice Group Leader, Shearman & Sterling
Ben Gris, Partner, Shearman & Sterling
---

Developments in Deal Structuring: New Terms and Remedies
This discussion examined current negotiation points and deal terms that may be employed to allocate risk and bridge gaps between buyers and sellers.
Rajive Dhar, VP & Head, Corporate Development, Informatica Corporation
Nic Volpi, Partner, Permira Advisers
Connie Chen, Head of M&A Legal, Broadcom
Brian Mangino, Partner, Fried Frank
---

Carveout Transactions: Acquiring a Carveout
This session looked at the strategic and operational considerations associated with acquiring a carveout including transition services agreements and the sufficiency of asset and financial statements representations. In addition, the merits of long-term shared services, supply chains, and other operational entanglements were considered.
Oscar Ledezma, Global Corporate Development - M&A, The Clorox Company
Jarrett Price, Principal, Alpine Investors
Oliver Vivell, Vice President, Corporate Development, SAP
David Smalstig, Senior Managing Director, Co-Leader of U.S. Transaction Advisory Services, FTI Consulting
---

Keynote Interview
Eric Talley, Isidor and Seville Sulzbacher Professor of Law, Columbia Law School
Brian Hwang, Director - Corporate Development & Global Partnerships, Intralinks
---

Navigating Regulatory Hurdles: CFIUS & FIRRMA
This discussion looked at non-controlling and controlling investments in targets involving sensitive personal data, infrastructure, critical technology, or other assets that may be considered 'covered transactions' under the expanding remit of CFIUS and the recent Foreign Investment Risk Review Modernization Act (FIRRMA).
Deirdre McEvoy-Cappock, Principal U.S. Antitrust and CFIUS Counsel, Siemens
Aimen Mir, Partner, Freshfields
---

Integration and Change Management: Cultural Assimilation
This session looked at techniques for managing human capital after closing and considered methods for repeatable post-merger performance improvement and integration.
Kimberly Baird, Corporate Development, Integration Lead, Cisco Systems
Gina Sandon, Director, Global Merger & Acquisition Synergy, IBM
Arun Mathew, M&A HR Project Integration Leader, Boeing
Carly McCoy, Principal - M&A Advisory Services, Mercer
---

Doing "Good" Deals: How ESG is Influencing M&A
This session looked at the current sentiment around environmental, social, and governance practices in M&A. The discussion looked at ways to consider ESG in the diligence process, methods for mitigating ESG risks, and the merit of using M&A to advance ESG objectives.
Sonalee Parekh, Senior Vice President, Corporate Development and Investor Relations, Hewlett Packard Enterprise
Margot Miller, Global Legal Head of M&A, Treasury, & Antitrust, Anheuser-Busch InBev
Pat Tucker, Managing Director, Abernathy MacGregor
---
The conference featured a number of M&A technology demos and information platforms from:

Intralinks provides an artificial intelligence-assisted platform to increase efficiency, reduce risk, and streamline the entire M&A process—from strategy and deal preparation through the due diligence process and post-merger Integration.

Black Duck is a software due diligence solution for M&A that specializes in code reviews for open source and internal compliance as well as security flaws in proprietary, open source, and other third-party software.

Knowable's M&A offerings convert legal language into structured contract data. Their reliable portfolio-level reporting provides cross-functional stakeholders with actionable insights that improve deal outcomes.

TMF Group is a strategic global partner providing a comprehensive back office solution to ensure all local payroll, accounting, tax and compliance transition from the TSA correctly, dovetailing into the corporate back office processes.

Apperio is a legal spend tracking and analytics platform that provides complete clarity on legal spend in real-time.

Aviator is a cloud-based, full-service M&A tool that simplifies the planning process among workstream teams and provides visibility and reporting against workplans and financials.

Spend Analytics, powered by Accenture's Applied Intelligence Platform, accelerates the identification of direct and indirect spend synergies by employing artificial intelligence to gather, consolidate, cleanse, categorize, and benchmark spend data.

OrgVue is an organization design and headcount reduction tool that visually compares current organization design to a future design state while capturing the value of operational process efficiencies.