This cross-disciplinary forum gathered corporate development leaders, in-house M&A counsel, board members, and private equity investors to discuss current challenges impacting complex transactions.
This program was held on March 20 & 21, 2019.
---
DAY ONE
---

Using Portfolio Reviews to Inform the M&A Strategy
The discussion looked at methods for reviewing financial performance and strategic operational value from past acquisitions to model optimal buy-side transactions. Consideration was given to the use of predictive analytics in M&A; using proprietary financial and operational data alongside external data and valuation metrics to assess the impact of various strategic alternatives and transaction structures, in a manner that is insulated from management bias. The participants also looked at the potential for improvements in the capital allocation process and the increasing use of divestitures to fund higher-growth opportunities through acquisitions.
Clark O'Niell, Managing Director, EY-Parthenon practice, EY
Sanjay Kacholiya, Vice President, Head of Global Business Development, GE Digital
James Harris, Principal, Corporate Development Integration, Google
Charlie Rice, Senior Vice President, Corporate and Business Development, Akamai Technologies
---

Effectively Engaging the Board in M&A
This session considered approaches for appropriately and proportionately engaging the Board in the organizations' inorganic growth strategy. Consideration was given to optimizing lines of authority between the Board, special committees, and management during an M&A process. In addition, the participants looked at the Board's responsibility to regularly assess 'fit and focus' to consider divestitures through tax free spin-offs or the sale of non-core assets.

Brian Mangino, Esq., Partner, Fried Frank
Steve Rust, Senior Vice President, Corporate Development, Genesys
Alan Konevsky, Chief Legal Officer,  tZero
Ray Veldman, Senior Vice President, Deputy General Counsel & Corporate Secretary, Leidos
---

Challenges Associated with Digital Acquisition
This discussion looked at acquisitions and investments in innovative companies when the objective is primarily to access enabling capabilities or disruptive business models powered by technology and analytics, and where much of the value is embedded in future growth, algorithms, intellectual property including in-process R&D, intangible assets, and human capital including founders and management teams. The session included a look at corporate venture investment programs and discussed creative methods for monetizing acquired IP and other digital assets.

Tom Herd, Managing Partner - North America M&A Practice, Accenture Strategy
Oliver Vivell, Business Development & Corporate Development Lead Silicon Valley, SAP
Duane Nelles, Senior Vice President, Corporate Development, Qualcomm
Kevin Hutchins, Senior Vice President, Strategy and Corporate Development, Juniper Networks
---

Dealing with Leaks...Leaking Deals
his session explored a range of deal challenges when deal negotiations are leaked to the media, investors, customers, and employees. The conversation covered cultural norms in various regions and countries. During the second half of the discussion, participants discussed the unique legal and strategic issues associated with the use of intentional leaks to drive specific actions and apply pressure on a target company..
Matt Porzio, Senior Vice President, Strategy, Intralinks
Shahzia Rahman, Governance and Securities Counsel Lead, Assistant Corporate Secretary, Square
Didier Vandenbroeck, Director M&A Security, Salesforce
Connie Chen, Head of M&A Legal, Broadcom
---
DAY TWO
---

Unique Deal Structures to Mitigate Global Merger Control Challenge
This discussion explored a range of innovative deal terms and methods for navigating regulatory challenges in domestic and cross-border deals. This session provided guidance on M&A provisions that anticipate protectionist views, antitrust challenges, and other regulatory outcomes. The participants also commented on models for incorporating the risk of political and regulatory uncertainty into deal terms.
Omar Pringle, Esq., Partner, Freshfields
David Emanuelson, Global Antitrust Counsel, Antitrust and Commercial Litigation Group, Intel Corporation
Margot Miller, Global Legal Director, Commercial and M&A, Anheuser-Busch InBev
---

Improving Deal Term Negotiations and Protections
This session addressed the give-and-take between buyers and sellers in negotiating key provisions in both domestic and international transactions. The panelists considered risk allocation, the form and structure of closing conditions, looked at the increasing use of transaction insurance in public company deals and in competitive processes, discussed the strength of various protections and remedies, and reviewed other timely topics that may impact the structure and negotiation of a transaction.
Laurance Shapiro, enior Vice President, Mergers & Acquisition Group, Willis Towers Watson
Sergio Letelier, Vice President, Deputy General Counsel - Corporate, Securities and M&A, Hewlett Packard Enterprise
Adam Fliss, General Counsel, TPG Capital
---

Innovations in Closing...to Avoid Disputes
This panel discussion covered the lifecycle of a transaction from due diligence to post-close with a focus on how to avoid transaction disputes. Working capital adjustments, earnouts, escrow and lockboxes all pose their own issues when finalizing a deal – how these issues are dealt with during due diligence and the drafting of the purchase agreement is important to prevent issues on the back-end of a merger, sale or acquisition.
Sarah Dalton, Senior Manager, Forensic and Integrity Services, EY
Mark Legaspi, Associate General Counsel, Director, Corporate Strategy, M&A, Investments and Emerging Technology, Intel Corporation
Hiran Thacker, M&A Corporate Development, Cisco
Rachel Masory, Deputy General Counsel, Golden Gate Capital
---

Brand-Driven M&A Strategies and Missteps
Tiffany Vasilchik, Chief Growth Officer, Landor
Nishad Chande, Senior Managing Director, CVC Capital Partners
Jelena Guzenko, Director, Mergers & Acquisitions, Siemens
Justin Smith, Director, Corporate Development Integration, Google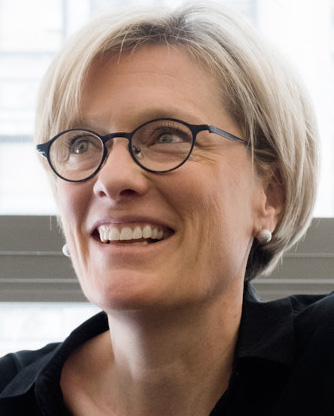 ---

Structuring Joint Ventures and Minority Investment
This session looked at the use of joint ventures, minority acquisitions, and corporate venture investments to complement a more traditional M&A strategy. The panelists considered regulatory, cultural, and transactional differences given the desired level of control. The participants also looked at dispute resolution mechanisms and other enforcement approaches, particularly with respect to exit/buyout provisions, in both domestic and cross-border transactions.
George Casey, Esq., Global Managing Partner, Global M&A Practice Group Leader, Head of Corporate Business Unit, Shearman & Sterling
Andrew Gratz, Associate General Counsel, Commercial & Strategic Transactions, LyondellBasell
Darin Bassin, Executive Vice President, General Counsel and Corporate Development, CBS Interactive
Jaakko Sulander, Head of M&A Legal, Nokia Corporation
---

Retaining Talent and Structuring the Post-Close Culture
This session reviewed strategies that may be employed to retain an acquired team, including the structure of financial incentives and retention agreements for key executives that align with critical cultural and performance objectives. The discussion looked at various frameworks to effectively hedge human capital risks and considered methods for repeatable post-merger performance improvement.
Stephen Lee, Senior Partner, M&A, Mercer
Roberta Chen, Senior Principal, M&A Integration, Corporate Strategy & Development, Intuit
James Harris, Principal, Corporate Development Integration, Google
Val Rupp, Vice President, HR Transformation and M&A Strategy, Hewlett Packard Enterprise
---

Setting Synergy and Integration Targets
This session explored frameworks that can be used for developing realistic synergy targets, including new and unconventional strategies for a thoughtful integration process. This discussion also looked at the interplay between term sheets and post-close operating dynamics, looked at occasions for limited post-merger integration, contemplated variations in deals where there is a minority or venture investment, and considered approaches that may make a future divestiture feasible.
Todd Smith, Senior Managing Director, FTI Consulting
Pat Belotti, Director, M&A Venture Integration, Microsoft
Marilyn Adan, Corporate Head, M&A Integration, Synopsys
Renee Scherrer, Senior Director, Global M&A Integration Strategy, Cisco Systems
---