March 15 & 16, 2023

2 Harrison St floor 6, San Francisco
This prestigious annual conference assembles corporate development leaders, in-house M&A counsel, board members, and private equity investors to discuss current challenges impacting complex transactions and learn about innovative methods to improve deal performance.

The cross-disciplinary agenda draws on experienced M&A professionals from various industries and regions to share first-hand experiences, best practices, and recommendations for navigating deals through both internal and external challenges.

Questions: Contact Elizabeth Nassar +1 (312) 625-2702
---
DAY ONE AGENDA: Wednesday March 15, 2023
1pm - 6pm PST (Dinner to follow)
---
Thematic and Programmatic M&A
Following the biggest year in M&A history, where deal value surged to more than $5tn, picking the right targets is more critical than ever. How are dealmakers adapting to the current themes and sentiment in the capital markets? Can capability-driven M&A address business model and supply chain disruptions? Is deal making still the best way to drive innovation? Are programmatic M&A strategies producing the best performance?

------------------ 

Differentiating Bids in the Era of Abundant Capital

Cash on corporate balance sheets globally is at an all-time high, north of $6.8tn. Private equity is coming off the biggest year since records began in 1980, putting nearly $1tn to work, more than double the prior year. Is it possible to win a deal without being the highest bidder? Is the lighter regulatory burden helping PE firms? What deal terms are materially different? Is private equity driving more corporate risk taking?

------------------  

ESG Scrutiny and Value Creation in M&A Transactions | 3pm
A recent study showed major transaction announcements lead to a 250%+ increase in media attention for bidders and more than 500% for targets. How are M&A teams expected to address environmental, social, and governance (ESG) considerations? What messaging frameworks are being used across ever larger stakeholder groups? How are deal teams conducting reputational and political risk assessments? Are there ways to head off a 'great resignation'? What are the best ways to ensure a deals' expected synergy and growth value is achieved in the broadest sense and then sustained over time?

------------------ 

Planning for Resistance
Everyone has a (strong) view on your deal, from state attorneys general to foreign competition authorities, as well as suppliers and employees. Can you 'test the waters' with antitrust regulators before agreeing to the deal? How are interim operating covenants best designed to avoid antitrust scrutiny? Is a more sophisticated framework for efforts to close and break fees emerging? What deal terms should flex if there is a long regulatory review, while avoiding gun jumping?

------------------   

Tailoring M&A Protections
A multi-year study of the components of M&A holdbacks found 17% of deals had at least one indemnity claim. How are claim mechanisms being structured to address post-closing purchase price adjustments? What's leading to tax and litigation indemnity claims? When are special indemnity escrows being used?

------------------                          
Private Meetings / M&A Technology Demos / Wine Reception
As last year's participants will attest, some of the finest wines from the region were shared, as well as a few local brews.

------------------
Dinner and M&A War Stories
Let's continue the discussions over dinner.
---
DAY TWO AGENDA: Thursday March 16, 2023
9am - 5pm PST
---
Deal Points for Innovation-driven Acquisitions
Disruptive technology is driving M&A and early stage investments across industries, increasing the speed and complexity of deal making. When is a CVC investment or a partnership a more effective or preferred vehicle? What provisions are being negotiated to diligence and secure IP assets and protect against cybersecurity risks in the purchase agreement? What missteps should be avoided when options and various share classes are redeemed? How is the strategic value of innovation-driven deals best captured?

------------------                

Retention Structures and Talent Strategies
30% of transactions fail to meet financial targets due to culture issues. How are significant people risks identified and addressed in the deal terms? What innovative frameworks are being used to retain acquired talent? How are roadmaps being used to achieve the future-state operating model? Are cultural integration challenges easier or harder in hybrid / remote work environments?

------------------                               

Negotiating Deals in a Volatile Market
2021 was the biggest year in history for global M&A, with quarterly deal values topping $1T. Should dealmakers now adjust for slower timelines to close and place more emphasis on interim covenants? Do stock deals need more sophisticated exchange mechanisms? Are contingent consideration structures being used to address volatility and provide more robust downside protection? Are more collegial terms being agreed (walk rights, go shops, etc.)?

------------------                             

Executing Cross Border M&A
Cross-border M&A nearly doubled in Q3 to reach $1.6trn, the highest total since records began in 1980. What are the new challenges as we move out of the Covid-age? Do terms tend to shift for rapid v. slow to close transactions? Are new deal protections and resolution mechanisms being negotiated? How are corporate directors approaching M&A governance as cross border M&A returns?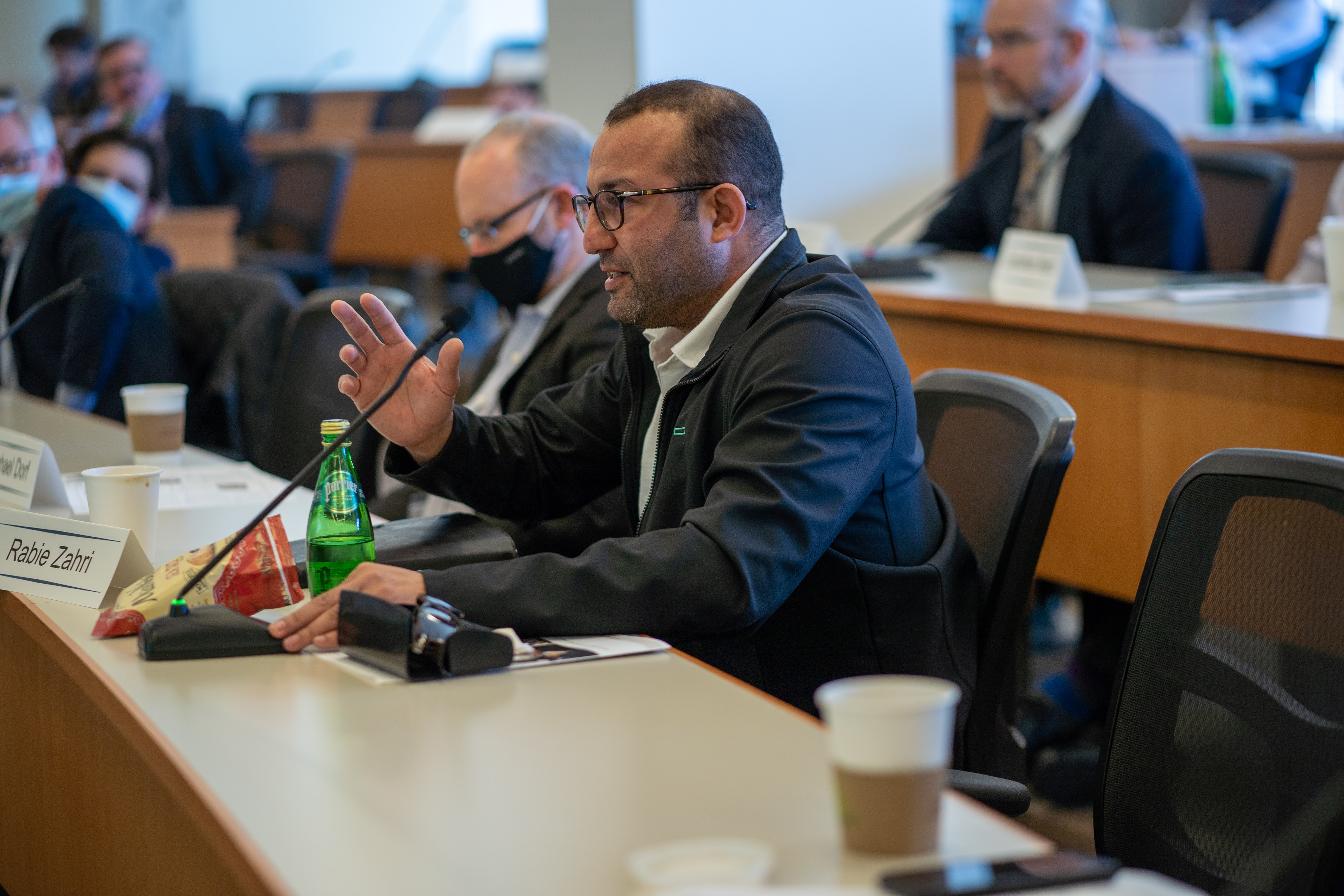 ------------------                                    

Negotiating Risk Allocation and Deal Protections
The past year saw more than 45,000 transactions. What deal terms are changing? How are parties allocating risk among courter-parties and third-parties, including transactional insurance underwriters? Are there interesting variations in sponsor-backed deals? Can dealmakers improve the negotiation process?
------------------  

Navigating the Upheaval in Merger Enforcement
The Federal Trade Commission and Department of Justice have announced increased enforcement efforts. How are dealmakers addressing the new and novel theories of harm that are being lodged by regulators, the media, and Congress? Are labor and employment issues taking a larger role in the merger review process and consent decrees? How are dealmakers approaching merger notification filings and multi-agency coordination? What steps are required of the M&A team to avoid gun jumping and other conduct investigations?

------------------                                    

Integration in the Age of Hybrid Work
Following the record-setting surge in M&A activity in 2021, companies are challenged to use recent deals to strengthen their competitive positions. What positive and negative synergies are often missed in deal models? How do you create culture, virtually? Can contingent consideration mechanisms create behavioral change? Should a modified integration approach be considered for different deal types (standalone, partial integration, or full integration)?
---
WHO SHOULD ATTEND
This M&A conference is for public-company corporate
 development and integration leaders, in-house M&A and securities counsel, chief financial officers, chief executive officers, board members, and private equity investors.
To get a feel for the program, you are welcome to view this gallery of Select Past Speakers, and gallery of photos from the M&A Conference at Wharton San Francisco 2022.
This conference is not designed for advisors or service providers. The proceedings are closed to the media.
---
CLE & CPE
M&A Conference participants will be eligible for 9 CLE and 11 CPE credits.
---
CONTACT
If you have any questions about registration or partnership, please contact Elizabeth Nassar at +1 (312) 625-2702 or enassar@transactionadvisors.com.
Would you like to discuss this program with someone from the Institute?