This prestigious annual program attracts the most senior corporate development leaders, sophisticated in-house M&A counsel, and highly acquisitive private equity investors to consider current challenges impacting complex transactions. 
DAY ONE AGENDA
Wednesday March 15, 2023
12:00 - 7:30pm PST
---
Welcome Lunch | 12pm
Enjoy a casual luncheon with other in-house M&A professionals when you arrive.
Opening Remarks | 12:45

Let's talk about what's new, what's different, and what's clever so we can improve the M&A process and the performance of future acquisitions. Is the turbulence in M&A activity from a lack of clarity or a lack of conviction? Is the rising cost of capital just noise, or a real challenge that needs to be addressed with specific deal terms? If so, what interim and closing terms are changing? What war stories and lessons have emerged from recent deals?
William Jefferson Black, Chair of the M&A Conference Series, Transaction Advisors Institute
M&A from a New Vantage Point | 1pm
Active acquirers outperformed in the last recession. How are leading deal makers setting the tone for acquisitions in 2023? Are corporate development teams using a wider lens to consider horizontal and vertical deals? Is there still a willingness to pursue innovation and capabilities-driven M&A with limited economic value? Is the turbulence in M&A activity from a lack of clarity or a lack of conviction? Does the strength of the dollar make cross border M&A more interesting?

Scott Callard, Vice President, Corporate Development, American Express
Margaret Coyle, Executive Vice President M&A Strategic Operations, Corporate Development, Salesforce
Kevin Hutchins, Senior Vice President, Strategy & Product Management, Juniper Networks
Sergio Letelier, Head of Corporate Development, Hewlett Packard Enterprise (Chair)

Turbulence and Shifting Capital Considerations | 2PM
How are sponsors adjusting their M&A playbook to respond to financial and operational turbulence? Is the rising cost of capital just noise, or a real challenge that needs to be addressed with specific deal terms? How are debt commitments, ratios, and backstops being structured? Are there new and clever ways private equity firms are competing with strategics?

Nic Volpi, Investment Partner, Permira Advisers
Christina Lema, Managing Director and General Counsel, Vista Equity Partners
Michael Guo, Managing Director, TPG, General Counsel, TPG Tech Adjacencies
Benet O'Reilly, M&A Partner, Cleary Gottlieb
Transaction Forensics and Advanced Diligence Methods | 3PM
The most effective M&A teams run sophisticated transaction diligence programs to test the integrity of a target's financial statements. What mistakes can be avoided when calculating positive and negative synergies in an inflation-volatile period? Are there clever ways to remediate known accounting issues with M&A provisions? How can you head off net working capital disputes and identify other post-closing risks?

Resham Mehta, Vice President, Head of Corporate Development & Ventures, Alteryx
Randy Tinsley, Vice President of Strategy & Corporate Development, Synopsys
Jeff Hennig, Vice President, Corporate Development, AMD
Chris Lee, Senior Managing Director, FTI Consulting (Chair)
Optimizing M&A Pipelines | 4PM
Some companies and financial sponsors are doing a better job than others building an M&A target pipeline. Are there clever ways to unlock off-market acquisition prospects? Is it possible to be a 'preferred' acquiror for high-growth venture backed companies? Are down-rounds and the sluggish IPO market changing the calculus for targets currently on a standalone path? How are IP and talent driven deals effectively identified and structured to protect the acquired assets and people? What are the right guardrails to avoid doing bad deals?
Ben Orthlieb, Vice President, Corporate Development, LinkedIn
Sarah Hughes, Head of Corporate Development, Atlassian
Jeff White, Managing Partner, Skyview Capital
Ben Beerle, Partner, M&A, Cooley (Chair)

Changes in M&A Protections | 5PM
How are claim mechanisms being structured to address post-closing purchase price adjustments? When are special indemnity escrows being used? What factors are driving tax and litigation indemnity claims? How should dealmakers think about the links between holdbacks and other remedies? How do M&A escrows vary when looking at strategic versus financial buyer transactions and across industry sectors? 
Marc J. Parilla, Executive Director - M&A Escrow & Paying Agent Services, J.P. Morgan Chase
Wine Reception | 5:30 - 6:30 PM

The robust discussions continue at the wine reception, which has been generously hosted by the J.P. Morgan M&A Escrow & Paying Agent Services team.
------------------
Dinner and M&A War Stories | 6:30 - 7:30pm
Dinner is always a highlight that is known for savory cuisine, warm company, and engaging conversation that is enjoyed as the sun sets over the San Francisco Bay.
---
DAY TWO AGENDA
Thursday March 16, 2023
8:30am - 6pm PST
---

Full Breakfast and M&A Technology Showcase | 8:30am
The views of the San Francisco Bay are amazing!
Deal Terms to Address Volatility | 9am

Volatility has remained elevated while multiples have decreased, falling below the 10-year median (12.2x). Are contingent consideration structures being used to address uncertainty and provide more robust downside protection? Do stock deals need more sophisticated exchange mechanisms? Are more collegial terms being agreed (walk rights, go shops, etc.)? How are the recent developments in M&A litigation in Delaware and the federal courts impacting deal terms?

Christopher McVety, Vice President Legal, Enova International
Jason Baab, Senior Vice President, Corporate Business Development M&A, Oshkosh Corporation
Michael Dorf, Partner, M&A Practice, Shearman & Sterling (Chair)
Using M&A to Improve Productivity | 10am
The economist Paul Krugman famously noted, 'Productivity isn't everything, but in the long run it is almost everything'. Can M&A be used to boost human capital performance? Is it now possible to conduct proper skills diligence on M&A targets and still close rapidly? Are there creative ways to solve the people equation in talent-focused deals? What are savvy deal makers doing to lead acquired talent more effectively in domestic and cross border deals?
Tim McBride, Vice President, M&A, Workday
Gundeep Kaur, Director of Corporate Development, Intuit
Grant Olsen, Vice President, Corporate Development, Business Development & Ventures, ResMed
Aaron Chaum, Senior Principal, M&A Advisory Services, Mercer (Chair)
Assessing the Regulatory Rhetoric | 11 AM
The DoJ and FTC have warned the M&A community to expect aggressive enforcement and we're now seeing pending suits against transactions at a 20-year high. What types of acquisitions and transaction-related conduct are attracting antitrust scrutiny? Given the agencies' skepticism of behavioral remedies and intense scrutiny of structural remedies, can / should deal makers fix it first? With HSR filings up ~50% to more than 3,000 per year, won't most acquisitions pass without a review, in particular if the documents provide the right lens on the competitive landscape and synergies related to the transaction?
Michael Lawrence, Senior Competition Counsel, Google
Nadezhda Nikonova, Senior Corporate Counsel - Antitrust, Oracle
David Altschuler, Vice President and Associate General Counsel, Competition/Antitrust, Salesforce
Jamillia Ferris, Partner, Antitrust and Competition, Freshfields (Chair)
Lunch and M&A Technology Showcase| 12PM
Enjoy the views over the San Francisco Bay, engage in discussions with other in-house M&A professionals,  and check out some of the innovative technology platforms that are advancing the M&A practice.
The Divestiture Obligation | 1pm
Empirical evidence shows TSR is 2.5-3x greater for companies who divest with a focus on speed and certainty. However, it's often activists who are pushing for divestitures and spin offs to accelerate portfolio rebalancing. How are the most effective corporate development teams planning and executing divestitures? What can RemainCo do proactively to drive post-spin growth and TSR?  How can you avoid the pressure to take a 'cut and run' approach that makes these deals feel like an obligation.
Greg Psihas, 
Senior Vice President, Global Corporate Development & Ventures, 
VisaBarnaby Gibson, 
Senior Director, Legal - M&A, 
ServiceNowMassimo Malizia, 
Director Corporate Development Integration, 
Cisco SystemsGregg Albert
, Managing Director - Mergers & Acquisitions,
Accenture Strategy 
(Chair)

The Slow Close | 2pm
For long-close deal cycles, what terms should be structured to adjust? How do you make sure one party does not control a closing condition? Are new walk rights emerging? Are material contract consent clauses and other interim covenants attracting more intense gun-jumping scrutiny? How do the guardrails for employee communications shift in long-close deals? What is being negotiated (and actually being paid) when deals don't close?
Jonas Marson, Senior Vice President and Associate General Counsel, Strategic Transactions, Salesforce
James Wallace, Executive Director and Associate General Counsel, M&A, Raytheon Technologies
Bijal Shah, Vice President and Associate General Counsel, Avery Dennison
Joseph Halloum, M&A Partner, Freshfields (Chair)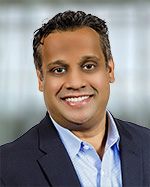 Achieving (Actual) Integration | 3pm
It's been suggested that inspirational leadership and a mission-led culture are significant success factor for integration success. Is that true? If so, does your management team have the facilitative skills, operating knowledge, industry relationships, and patience for a successful integration? What positive and negative synergies are often missed in deal models? Can the move to hybrid and remote work be leveraged to accelerate cultural alignment? Is post-close cultural assimilation a realistic goal?
Brian Whitlock, Head of Integration Management, Acquisition & Venture Success Practice Engagement, Microsoft Corporation
Karen Cecilio, VP Diligence & Integration, Corporate Development/M&A, Cetera Financial Group
Ashley Rice, Director, HR M&A, Cisco Systems
Dana Hughes, Partner and Associate Director, Transactions and Integration, BCG (Chair)


Building Effective M&A Teams | 4pm
This lively, candid, and highly interactive session will provide a rare opportunity to hear about compensation levels, performance incentives, career paths, recruiting approaches, and skill development. Inspired by a long term study that showed a direct correlation between highly-skilled M&A teams and deal performance, this session will consider approaches for building and leading corporate development, M&A legal, and integration professionals, including performance measurements and even incentives for abandoning bad deals.

Todd Manley, Vice President, M&A Integration, Intel Corporation
Jann Lau, Head of Corporate Development, Square
Oliver Vivell, Vice President, Corporate Development, SAP
Pat Belotti, Vice President, Corporate Development Integration, Zendesk (Chair)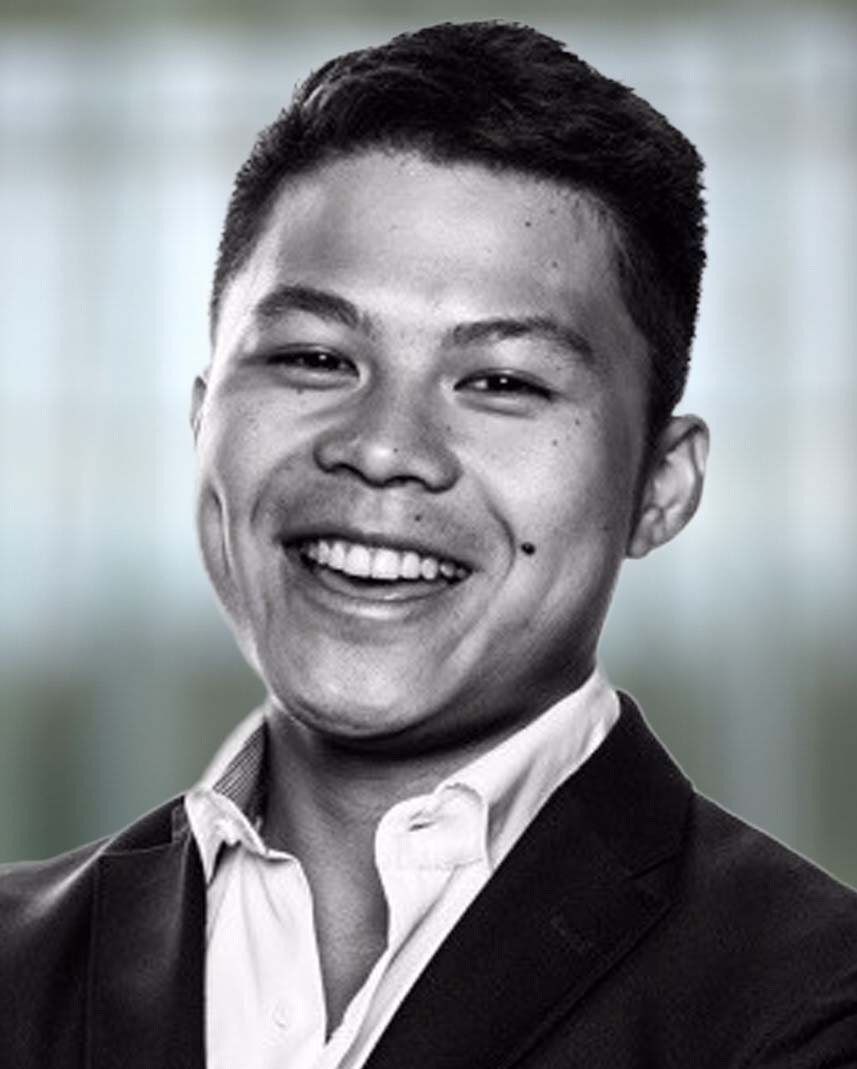 Reception and M&A Technology Showcase| 5:00PM
A number of innovative platforms that are advancing the M&A practice will be available for review.
Black Duck Audits from Synopsys provide insights to quickly assess a broad range of software risks in an acquisition target's software. A Black Duck Audit provides a complete picture of open source license, application security and code quality risks so you can make informed M&A decisions with confidence.
 

BridgeBank's Business Escrow Services team is a specialized, trusted resource for strategic buyers, leading law firms, exiting companies and other deal constituents. They offer paying agent and escrow services related to mergers, acquisitions, asset purchases and other business escrow transactions.


Evisort offers the next generation of AI-powered contract intelligence. Evisort's AI platform for contract lifecycle management and analysis connects contract data, unlocks productivity, and delivers digital workflows that create great experiences across the enterprise.


Grata is a deal-sourcing platform that helps strategic and private equity acquirors find, research, and engage with middle-market companies. Grata was built for innovative dealmakers who want a competitive edge in finding previously undiscoverable companies.


Intralinks provides an artificial intelligence-assisted platform to increase efficiency, reduce risk, and streamline the entire M&A process—from strategy and deal preparation through the due diligence process and post-merger Integration.


Midaxo provides a modern technology platform for the new way of working deals. The M&A software includes pipeline management, due diligence, and post-merger integration modules that can be used separately or as an end-to-end solution. Users report reviewing 5x more targets, cutting due diligence time in half, and reducing post-merger integrations by 40%
 

Positon provides programmatic M&A capability as a service leveraging data analytics and artificial intelligence to identify and evaluate potential acquisition targets, execute deals, and manage post-acquisition integration.



SourceScrub is a market-leading Deal Sourcing Platform for IB, M&A, and Corporate Development teams looking to research, find, and connect with privately owned businesses. A Francisco Partners company, SourceScrub provides deal-ready data, purpose-built tools, and on-demand data operations to give companies a decisive advantage so they never miss a deal.  

Z
scaler, creator of the Zero Trust Exchange platform, uses the largest security cloud on the planet to make M&A integration a simpler, faster, and more productive experience.


---