This prestigious annual M&A conference assembles corporate development leaders, in-house M&A counsel, and private equity investors to discuss current challenges impacting complex transactions and learn about innovative methods to improve deal performance.
The cross-disciplinary agenda will be unpacked by a diverse speaking faculty from various industries and regions, who will share first-hand experiences, best practices, and guidance from their vast M&A experience.

DAY ONE AGENDA
Wednesday March 20, 2024
12:00pm - 7:30 pm EST
---
Welcome Lunch | 12:00 - 12:40 pm
Welcome Remarks | 12:40 - 12:45 pm
Anticipating M&A Instability | 12:45 pm
How are the most sophisticated and systematic dealmakers navigating uncertainty and obstacles during critical points in the deal process? Are there ways to protect deals against sudden economic, regulatory, or geopolitical events? Can more sophisticated mechanisms be employed for valuation modeling and closing adjustments? What are the current factors that may impede dealmakers from realizing synergies? 
Developing M&A Targets | 2:00 pm
What landmines should be avoided when contacting a target and negotiating an NDA / confidential information exchange? How can Indications of Interest and Letters of Intent be crafted to be protective and also competitive? What is the current environment for exclusivity periods and "go shop" provisions? Are there underappreciated risks in coordinating agreements and methods for avoiding standstills? How early do you assess and discuss with the target the degree of closing difficulty? 
Employing Clever Methods for M&A Target Diligence | 3:15 pm
What current market factors should be applied to the assessment of a target's base performance and growth prospects to support bid confidence? Are there varied approaches for synergy sequencing? What missteps should be avoided when calculating positive and negative synergies, given the current economic conditions? How can outside-in assessments, fieldwork, and third party analytics now be used to complement traditional target diligence? How are AI platforms being employed to improve assessments and test the feasibility of the deal thesis?
Avoiding Regulatory Hurdles | 4:30 pm
How are the new merger control guidelines and changes to the HSR process being addressed in practice? What is the current antitrust sentiment? Are there emerging standards for disclosing corporate relationships and the rationale for a transaction? How are previous acquisitions and market conditions being considered by the agencies? Are there ways to head off labor market driven competition reviews?
Optimizing Treasury Management in M&A | 5:30
What variables should be in focus when evaluating an acquisition's cash position, debt structure, working capital, and treasury policies? How is interest rate risk, foreign exchange risk, and commodity price risk effectively determined and addressed? Are there clever ways to diligence and de-risk a target's treasury functions? When should the compatibility and integration path for treasury management systems be determined?
Wine Reception | 5:45 - 6:30 pm
The robust discussions will continue during the wine reception.
Dinner and M&A War Stories | 6:30 - 7:30 pm
Dinner is always a highlight that is known for engaging discussions and amazing views.
---
DAY TWO AGENDA
Thursday, March 21, 2024
8:15 am - 5:00 pm EST
---
Full Breakfast and M&A Technology Showcase | 8:15 am
Executing Strategic Divestitures | 9:00 am
How are the most effective corporate development teams executing divestitures? Should the M&A team look for imbalances in the portfolio of business lines, or leave this to the CEO and the Board? Are there insights from the wave of activist campaigns that are pushing for divestitures? What is the key to running an intentional and well-considered separation? 
Pursuing M&A Alternatives | 10:00 am
How are corporate development teams effectively using minority investments? What deal terms should be pursued? Are joint ventures and equity alliances a clever way to pursue strategic goals with reduced risk? What are the most effective governance practices? What do M&A teams need to understand regarding exits and potential outcomes? Are there specific buyout options and controls that should be negotiated up front?
Improving the Cross Border M&A Process | 11:00 am
What are the emerging foreign direct investment challenges that need to be avoided? How can dealmakers navigate protectionist regulatory regimes to acquire national champions? Are there ways to structure deals to address labor issues that make cross-border acquisitions more achievable? What is required to perform proper FCPA and sanctions diligence? How should the DoJ's new M&A Safe Harbor policy be incorporated into the diligence process?
Lunch and M&A Technology Showcase | 12:00 pm
Enjoy roundtable discussions with other in-house M&A professionals and then check out the innovative technology platforms that are advancing the M&A practice. 
New M&A Research from the Institute | 1:00 pm
Dr. Gregory Schlimm, M&A Research Faculty, Transaction Advisors Institute
Negotiating Critical Deal Points | 1:15 pm
How are deal teams allocating risk among courter-parties and third-parties? What are the relevant differences between holdbacks and other protections? Are misperceptions -- or real market changes -- limiting the use of transaction insurance? What fraud, non-reliance, and no-recourse provisions are shifting? How do you make sure one party does not control a closing condition? For long-close acquisitions, what terms should be structured to adjust? How can outside dates, ticking fees, efforts, reverse break fees, equity grants, and other deal points be designed to work in concert?
Retaining Human Capital | 2:30 pm
How can deal teams uncover troubling undercurrents across the workplace, including deeply rooted norms and working styles? What are the best ways to integrate management teams? Do contingent consideration mechanisms create the right behaviors post-close? Can you identify disruptive employees before closing? Should dealmakers try to head off frustration and resentment over benefit inconsistencies, or leave that to the integration team? How can you ensure retention is not an afterthought?  Are different approaches needed when acquiring a business from a financial sponsor with a large founder investment?
Integrating to Capture Value | 3:30 pm
What's the optimal level of engagement with the target in developing the integration thesis? Do independent consultants or in-house integration teams provide the best lens on sources of value across revenue, costs, talent, and technology? What positive and negative synergies are often missed in deal models and discovered during integration? How do you uncover unrealistic integration costs and timing?  What fault lines need to be tackled before divisions become too great? Are there fundamental best practices that have stood the test of time, or, is each deal unique? 
Reception and M&A Technology Showcase | 4:30 pm - 5:30 pm
A number of innovative platforms that are advancing the M&A practice will be available for review.
M&A Technology Showcase
Past Participants
Black Duck Audits from Synopsys provide insights to quickly assess a broad range of software risks in an acquisition target's software. A Black Duck Audit provides a complete picture of open source license, application security and code quality risks so you can make informed M&A decisions with confidence.
 

BridgeBank's Business Escrow Services team is a specialized, trusted resource for strategic buyers, leading law firms, exiting companies and other deal constituents. They offer paying agent and escrow services related to mergers, acquisitions, asset purchases and other business escrow transactions.


Evisort offers the next generation of AI-powered contract intelligence. Evisort's AI platform for contract lifecycle management and analysis connects contract data, unlocks productivity, and delivers digital workflows that create great experiences across the enterprise.


Grata is a deal-sourcing platform that helps strategic and private equity acquirors find, research, and engage with middle-market companies. Grata was built for innovative dealmakers who want a competitive edge in finding previously undiscoverable companies.


Intralinks provides an artificial intelligence-assisted platform to increase efficiency, reduce risk, and streamline the entire M&A process—from strategy and deal preparation through the due diligence process and post-merger Integration.


Midaxo provides a modern technology platform for the new way of working deals. The M&A software includes pipeline management, due diligence, and post-merger integration modules that can be used separately or as an end-to-end solution. Users report reviewing 5x more targets, cutting due diligence time in half, and reducing post-merger integrations by 40%
 

Sourcescrub is a market-leading Deal Sourcing Platform for IB, M&A, and Corporate Development teams looking to research, find, and connect with privately owned businesses. A Francisco Partners company, SourceScrub provides deal-ready data, purpose-built tools, and on-demand data operations to give companies a decisive advantage so they never miss a deal.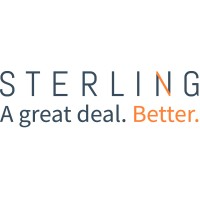 Sterling Technology, a subsidiary of TransPerfect, is the premium provider of virtual data room (VDR) solutions for secure sharing of content, business process automation, and collaboration for the M&A, corporate development, real estate, capital markets, private capital, banking, and legal communities.
Va
lutico is the world's leading valuation platform. Valutico's all-in-one software allows finance professionals to value a company in minutes, by providing data-driven tools to conduct analyses faster and more accurately.


Z
scaler, creator of the Zero Trust Exchange platform, uses the largest security cloud on the planet to make M&A integration a simpler, faster, and more productive experience.
This M&A conference is solely for public-company corporate development and integration leaders, in-house M&A counsel, chief financial officers, chief executive officers, board members, and private equity investors.
If you are a qualified corporate M&A professional, this downloadable Justification Lettercan be used to convey the benefits of attending this important M&A Conference.  
This conference is not open to M&A advisors or M&A service providers. Registrations for individuals who are not in-house M&A professionals will be canceled and refunded, less a $100 bank fee. 
The proceedings are closed to the media.
------------------
CLE & CPE
This M&A program will provide 9 CLE and 11 CPE credits.
------------------
CONTACT
Michael Parnello at +1 (773) 329-5241 or [email protected]
Also at Wharton San Francisco
M&A Academy | March 19 & 20, 2024
Join the Institute at the start of the week for the M&A Academy, an in-depth course on improving M&A performance from strategy development to closing. This program is led by Stephen G. Morrissette, Ph.D, from the University of Chicago's Booth School of Business.