This cross-disciplinary forum gathered corporate development leaders, in-house M&A counsel, board members, and private equity investors to discuss current challenges impacting complex transactions.
 This program was held on May 22 & 23, 2019.
---
DAY ONE
---

Using Portfolio Reviews to Shape the M&A Strategy
The opening keynote session looked at methods for reviewing financial performance and strategic operational value from past acquisitions to model optimal buy-side transactions and deal structures. This discussion looked at the use of predictive analytics in M&A in a manner that is insulated from management bias. Consideration was given to the potential for improvements in the capital allocation process and the increasing use of divestitures to fund high-growth M&A opportunities.
Lisa Marchese, Head of Corporate Development, American Express
Michael Jones, Executive Vice President, Corporate Development and M&A, GE
William Jefferson Black, Managing Director & Publisher, Finance Information Group
---

Improving Board Engagement in Each Phase of the M&A Process
This session considered approaches for appropriately and proportionately engaging the Board in the organization's inorganic growth strategy, from acquisitions to minority investments and joint ventures. Consideration was given to optimizing lines of authority between the Board, special committees, and management throughout the M&A process. In addition, the participants looked at the Board's responsibility to regularly assess 'fit and focus' to consider divestitures through tax-free spin-offs or the sale of non-core assets.
Matthew Soran, Esq.
,
Partner, M&A and Private Equity Practice
,
Fried FrankJoseph Tedeschi
,
Head of M&A Legal
,
CitigroupBob Zapata
,
Managing Director and General Counsel, Corporate Strategy & Development
,
TIAAFrank Jaehnert
,
President & CEO (retired)
,
Brady Corporation
;
Member of the Board of Directors
,
Briggs & Stratton, Nordson, and Itron
;
Member of the Advisory Board
,
National Material
---

Digital Acquisition Challenges and Deal Structures
This discussion looked at acquisitions and investments in innovative companies when the objective is primarily to access enabling capabilities or disruptive business models powered by technology and analytics. The participants considered the unique challenges associated with deals where much of the value is embedded in future growth, algorithms, intellectual property including in-process R&D, intangible assets, and human capital including founders and management teams. The session included a look at corporate venture investment programs and also discussed creative methods for monetizing acquired IP and other digital assets.

Seth Van Winkle, Managing Director, Accenture Strategy
Lenny El Guindy, Corporate M&A, Deere & Company
Arindam Guha, Corporate Development, M&A, Investments and Strategy, IBM
Rohit Dave, Head of M&A, WeWork
---

Dealing with Leaks and M&A Security
This session explored a range of challenges when deal negotiations or target data is disclosed to the media, investors, customers, or employees. The participants considered the use of intentional leaks to drive specific actions and apply pressure on a target company. The discussion then shifted to the unique legal, cultural, and strategic issues associated with M&A security and looked at advanced cybersecurity testing of targets.
Matt Porzio, Senior Vice President, Intralinks
Nichelle Maynard-Elliott, Executive Director, Mergers & Acquisitions, Praxair
Siran Tanielyan, Vice President of Corporate Development, Viacom
Richard Davies, Global Chief Compliance Officer, Avon
---
DAY TWO
---

Navigating Global Merger Control and Regulatory Challenges
This discussion explored a range of innovative deal terms and methods for navigating regulatory challenges in domestic and cross-border deals. This session provided guidance on M&A provisions and remedies that anticipate protectionist views, antitrust challenges, and other regulatory outcomes. The participants also commented on models for incorporating the risk of political and regulatory uncertainty into deal terms.
Scott Petepiece, Esq., Partner, Global M&A Practice Group Leader, Shearman & Sterling
Stacy Frazier, Executive Counsel, Competition Law and Policy, GE
Michael Hartman, SVP, Assistant General Counsel, AT&T
Jessica Delbaum, Esq., Partner, Antitrust Practice, Shearman & Sterling
---

Refining the Purchase Agreement
This discussion looked at a number of innovative methods for matching contractual language to deal intentions to head off post-closing disputes. Consideration was given to the form and structure of closing conditions, the basis and structure of earnouts, and looked at the increasing use of the locked-box pricing mechanism where cash, debt, and working capital are agreed to ensure the benefits of a fixed price deal. The session also addressed financial reporting and considered approaches for averting a broad range of post-close accounting disputes.
Christen Morand, CPA, Partner, Transaction Forensics, EY
John O'Brien, Vice President of Corporate Development, Brooks Automation
Jelena Guzenko, Director, Mergers, Acquisitions & Post Closing Management, Siemens
Mohit Singh, Senior Vice President Business Development and Exploration, BP
---

Improving Deal Term Negotiations and Protections
This session addressed the give-and-take between buyers and sellers in both domestic and international transactions as they negotiate key provisions and protections. The panelists considered various risk allocation approaches and looked at the increasing use of transaction insurance in public company deals and in competitive processes, discussed the strength of various protections and remedies, and reviewed other timely topics that may impact the structure and negotiation of a transaction.
Aartie Manansingh, Director, Mergers & Acquisitions Group, Willis Towers Watson
Zarifa Reynolds, Head of Corporate Development, TIAA
Alan Konevsky, Chief Legal Officer, tZERO
Brett Shawn, SVP, Assistant General Counsel, Warburg Pincus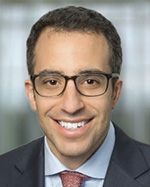 ---

Keynote: Pursuing an Unsolicited Acquisition
This conversation explored the unique considerations Special Committees and management face when pursuing an unwilling or reluctant acquisition target. The discussion considered a range of approaches from a "bear hug" offer to a fully hostile proxy contest. Variations in both domestic and international M&A practice were considered as well as methods for assessing the strength of the targets' shareholder rights plans.
Sebastian Fain, Esq., Partner, Freshfields
Margot Miller, Global Legal Director, Commercial and M&A, Anheuser-Busch InBev
Sergio Letelier, Deputy General Counsel - Corporate, Securities and M&A, Hewlett Packard Enterprise
---

Frameworks for Acquiring and Integrating Brands
This session looked at how brand-driven transactions are structured, explored ways high performing acquirers manage acquired brands / portfolios, reviewed variations in vertical and horizontal M&A strategies and the impact on brand frameworks, discussed methods for holding and licensing acquired brands, and considered common integration missteps involving brands and their cultural identity.
Thomas Ordahl, Chief Strategy Officer, Landor
Alice Cherry, Vice President, Global Head of Brand, S&P Global
Lisa Hageman, SVP & Assistant General Counsel, Global M&A, Diageo
Felipe Heiderich, Senior Counsel, M&A and Strategic Transactions, Johnson & Johnson
Stacey Allen, Global Head of Brand Strategy and Identity, Hewlett Packard Enterprise
---

Structuring the Post-Close Culture to Retain Talent
This discussion looked at various frameworks to effectively hedge human capital risks and considered methods for repeatable post-merger performance improvement. Specific consideration was given to the strategies that may be employed to retain an acquired team, including the structure of financial incentives and retention agreements for key executives that align with critical cultural and performance objectives.
Alex Jakobson, Global Solutions Leader - Transactions & Transformations, Korn Ferry
Maureen Lowney, Senior Consultant, HR Mergers & Acquisitions, Cisco Systems
Dan Klein, Vice President, HR Mergers & Acquisitions, HCL Technologies
---

Developing Integration Methods and Synergy Targets
This keynote discussion looked at the interplay between term sheets and the critical post-close operating dynamics. The participants considered occasions for limited post-merger integration and explored frameworks that can be used for developing realistic synergy targets, including new and unconventional strategies for a thoughtful and realistic integration process.
Stuart Gleichenhaus, Senior Managing Director, FTI Consulting
Georg-Michael Siedlaczek, Vice President Global Post Merger Integration, Bayer
John Andrews, Vice President - Strategy, Corporate Development and M&A, Vertellus
Nicolas Moiseeff, Senior Director, M&A and Joint Ventures, Bunge
---
The conference featured a number of M&A technology demos and information platforms from:

Intralinks provides an artificial intelligence-assisted platform to increase efficiency, reduce risk, and streamline the entire M&A process—from strategy and deal preparation through the due diligence process and post-merger Integration.

Black Duck is a software due diligence solution for M&A that specializes in code reviews for open source and internal compliance as well as security flaws in proprietary, open source, and other third-party software.

Knowable's M&A offerings convert legal language into structured contract data. Their reliable portfolio-level reporting provides cross-functional stakeholders with actionable insights that improve deal outcomes.

TMF Group is a strategic global partner providing a comprehensive back office solution to ensure all local payroll, accounting, tax and compliance transition from the TSA correctly, dovetailing into the corporate back office processes.

Apperio is a legal spend tracking and analytics platform that provides complete clarity on legal spend in real-time.

Aviator is a cloud-based, full-service M&A tool that simplifies the planning process among workstream teams and provides visibility and reporting against workplans and financials.

Spend Analytics, powered by Accenture's Applied Intelligence Platform, accelerates the identification of direct and indirect spend synergies by employing artificial intelligence to gather, consolidate, cleanse, categorize, and benchmark spend data.

OrgVue is an organization design and headcount reduction tool that visually compares current organization design to a future design state while capturing the value of operational process efficiencies.