This cross-disciplinary forum gathered corporate development leaders, in-house M&A counsel, board members, and private equity investors to discuss current challenges impacting complex transactions.
This program was held on September 25 & 26, 2019.
---
DAY ONE
---

Buying Growth Through Digital Acquisitions
This opening keynote session considered the current challenges Boards of Directors face including high target valuations, a shareholder environment that rewards acquisitive companies, accumulating cash reserves, and a long-running economic expansion with an unclear outlook. The participants then drilled into the unique considerations associated with acquisitions and minority investments where the target value is largely in future growth, new technology, intellectual property including in-process R&D, intangible assets, and human capital including founders and management teams.
Don Dawson, Managing Director - North American M&A Practice Lead, Accenture
Rocky Daehler, Director, Corporate Development, Motorola Solutions
James Harris, Principal, Corporate Development Integration, Google
Andrey Galiuk, Vice President, Corporate Development and Investor Relations, Dover Corporation
---

Maximizing Value Through M&A Tax Structures
This session considered tax issues in due diligence, the tax benefits of various M&A structures, and looked at key tax provisions in acquisition agreements. The participants offered perspective on recent tax developments that may impact transaction planning and explored the increasing use of tax liability insurance among other current issues.

Michael O'Connor, Managing Director, True Partners Consulting
Lee Morlock, Esq., Partner, Kirkland & Ellis
Gene McCluskey, Vice President, Tax, CF Industries
Michelle Baxter, Senior Director, Tax Planning & International Tax, Fortune Brands Home & Security
---

Unique Deal Structures to Mitigate Global Merger Control and Regulatory Challenges
This session explored a range of innovative deal terms and methods for navigating regulatory challenges in domestic and cross-border deals. This session provided guidance on M&A provisions that anticipate protectionist views, antitrust challenges, and other regulatory reviews. The participants considered approaches for incorporating the risk of political and regulatory uncertainty into deal terms including 'best efforts' requirements, negotiating prospective antitrust remedies, and other current practices.

Peter D. Lyons, Esq., U.S. Regional Managing Partner, Freshfields
Chuck Webb, Senior Antitrust Attorney, FedEx
Gil Ohana, Senior Director, Antitrust and Competition, Cisco Systems
Brendan Bowes, Associate General Counsel, Corporate, Securities and M&A, Archer Daniels Midland Company
---

The New Diligence Landscape: Corruption and Anti-Bribery in Cross Border Deals
This discussion looked at the expanded diligence obligations associated with fraud and bribery assessments that extend far beyond traditional financial statement and quality of earnings reports. Methods for undertaking diligence to eliminate or minimize potential FCPA successor liability was considered. The participants also shared clever and unconventional methods for assessing a target and examined the interplay between diligence and deal terms.
Ryan Murphy, Partner, Advisory - Forensic & Litigation Services, PwC
Jelena Guzenko, Director, M&A, Carve-Outs and Post-Merger Management, Siemens
Lenny (Arslan) El Guindy, Corporate M&A, Deere & Company
Derek Vander Heide, Executive Counsel, Mergers and Acquisitions, GE
---
DAY TWO
---

Innovation in Deal Structures and Consideration
This discussion examined deal structures and terms that may be employed to bridge gaps between buyers and sellers. The participants considered various forms of consideration and pricing formulations, including working capital and "locked-box" adjustments, fixed price/exchange ratio collars, valuation and earnout mechanisms, and other practical considerations relevant to M&A negotiations and merger agreement drafting.
Elizabeth Donley, Esq., Partner, Hogan Lovells
Brett Shawn, Senior Vice President, Assistant General Counsel, Warburg Pincus
Michael Wolf, Vice President, Deputy General Counsel, Baxter International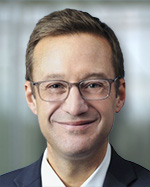 ---

Risk Allocation Approaches
his session considered risk allocation frameworks, the form and structure of closing conditions, the use of knowledge qualifiers for representations and warranties, and looked at the increasing use of transaction insurance in high-value deals and in competitive processes, and discussed the strength of various protections and post-close remedies as well as the types of damages recoverable in common M&A litigation.
Elizabeth Cunnane, Senior Vice President, M&A Group, Willis Towers Watson
Saswat Bohidar, Associate General Counsel, M&A and Ventures, Hewlett Packard Enterprise
Christian McGrath, General Counsel & Managing Director, GTCR
---

Avoiding Abandoned Acquisitions
Drawing on a long-term research study into failed acquisition pursuits, the participants in this session considered a number of strategic and tactical issues that may cause a deal to fail to close. The discussion looked at both internal and external factors at each stage of the deal process and offered perspective on specific actions to mitigate abandonment risks including the duration of diligence, design and triggers for breakup fees, clauses for material adverse changes, and methods for heading off intentional leaks
Matt Porzio, Senior Vice President, Global Marketing and Strategic Business Development, Intralinks
Sarah Arendsen, Senior Director, Corporate Development & Strategy, Kellogg Company
Hugo Dubovoy, Corporate Secretary and Chief M&A and Securities Counsel, Grainger
Jared Sine, Chief Legal Officer & Secretary, Match Group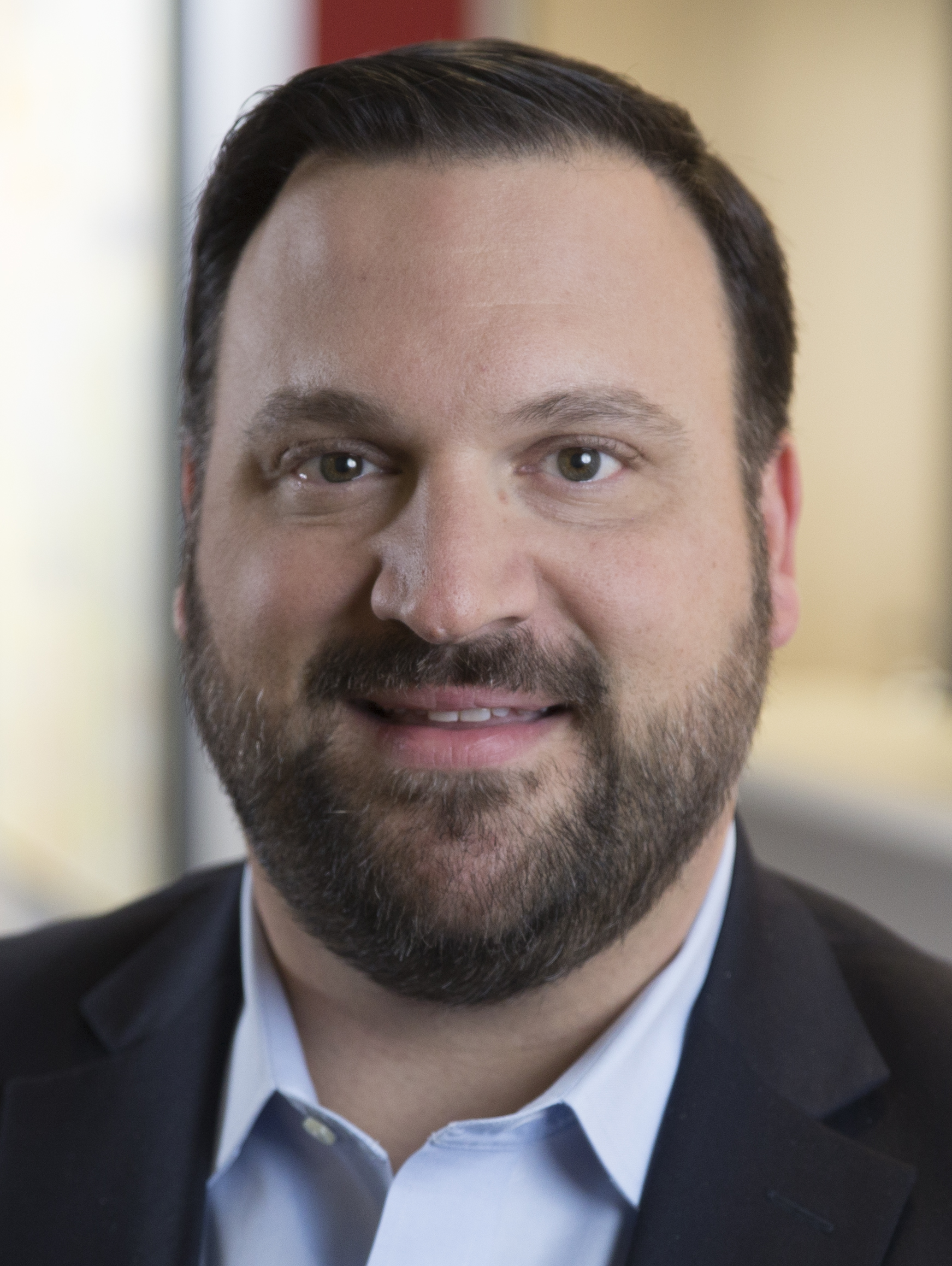 ---

Navigating Unsolicited Acquisition Offers
This session looked at the current environment for unsolicited and hostile acquisition approaches, including both domestic and international corporate governance practices. The participants discussed techniques for modeling responses, negotiation approaches, matching periods and topping bids, and proxy contest scenarios. Techniques and methods for assessing the strength of various shareholder rights plans and takeover defenses were also studied.
George Casey, Esq., Global Managing Partner & Global M&A Practice Group Leader, Shearman & Sterling
Rebecca Runa Pinto-Noome, Esq., Partner, NautaDutilh
Alexandros Aldous, General Counsel, Corporate Secretary & Chief Government Relations Officer, The Chefs' Warehouse, Inc.
Nick Withers, Esq., Senior Associate, Shearman & Sterling 
---

Carveout Transactions Present Opportunities and Challenges
This discussion considered the environment for spin-off transactions and offered specific guidance on the disposal process and common deal terms including transition services agreements, the sufficiency of assets and financial statements representations, and the structure of escrow or holdback mechanisms to cover the seller's indemnification obligations. In addition, the on-going tax efficiency of each separated business post-closing was considered as well as the merits of long-term shared services, supply chains, and other operational entanglements.
Gregg Albert, Managing Director - Corporate Strategy and M&A, Accenture
Sergio Letelier, Vice President, Deputy General Counsel - Corporate, Securities and M&A, Hewlett Packard Enterprise
Chandradev Mehta, Director, Strategic Planning and Transactions, LyondellBasell
Kevin Freeman, Chief Counsel, Securities & Transactions, Tenneco
---

Linking Integration Targets and Financial Metrics
Frameworks for developing realistic synergy targets were debated during this session as the participants drilled into the interplay between term sheets and post-close operating dynamics, considered occasions for limited post-merger integration, contemplated variations in deals where there is a minority or venture investment, and considered approaches that may make a future divestiture feasible.
David Smalstig, Senior Managing Director, Co-Leader of U.S. Transaction Advisory Services, FTI Consulting
Dawn White, Manager, M&A Integration - Corporate Development, Corning
Eileen Kamerick, Member, Board of Directors, AIG Funds, Associated Banc-Corp, Legg-Mason Closed-End Mutual Funds, Hochschild Mining
Ken Kotylo, Vice President of Acquisitions & Corporate Development, Telephone and Data Systems (TDS)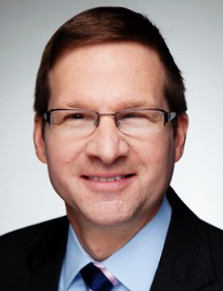 ---

Structuring the Post-Close Culture
This closing keynote session reviewed strategies for retaining an acquisition target's key team members, including the structure of financial incentives and retention agreements for key executives that align with critical cultural and performance objectives. The participants shared their experience managing human capital risks and considered methods for repeatable post-merger performance improvement through cultural assimilation.
Jeff Black, Partner, North America M&A Transaction Leader, Mercer
Liz Martin, Senior M&A HR Manager, Microsoft
Gina Sandon, Director, Global Merger & Acquisition Synergy, IBM
Jim Terpstra, Senior Director, Corporate Development, Groupon
Ana Dutra, Board Director, CME Group, Eletrobras, & Elkay Industries
---
The conference featured a number of M&A technology demos and information platforms from:

Intralinks provides an artificial intelligence-assisted platform to increase efficiency, reduce risk, and streamline the entire M&A process—from strategy and deal preparation through the due diligence process and post-merger Integration.

OrgVue is an organization design and headcount reduction tool that visually compares current organization design to a future design state while capturing the value of operational process efficiencies.

Black Duck is a software due diligence solution for M&A that specializes in code reviews for open source and internal compliance as well as security flaws in proprietary, open source, and other third-party software.

Midaxo is a corporate development and M&A platform that delivers systematic process management to ensure best practices from due diligence to integration.

Aviator is a cloud-based, full-service M&A tool that simplifies the planning process among workstream teams and provides visibility and reporting against workplans and financials.

Ansarada provides a secure deal management platform that helps companies manage information for material events.

Spend Analytics, powered by Accenture's Applied Intelligence Platform, accelerates the identification of direct and indirect spend synergies by employing artificial intelligence to gather, consolidate, cleanse, categorize, and benchmark spend data.

DealCloud is a unified technology platform for managing relationships and executing deals.

PwC's CMD solution leverages AI to effectively analyze and mitigate customer and supplier contractual risk during a deal, leading to effective transition, budgeting and value realization through a deal lifecycle.

People Source is an integrated cloud-based accelerator for PwC's M&A People & Change services, designed to maximize human capital value capture in deals from planning, organization design, to synergy tracking.

Knowable's M&A offerings convert legal language into structured contract data. Their reliable portfolio-level reporting provides cross-functional stakeholders with actionable insights that improve deal outcomes.