June 22 & 23, 2022

450 N Cityfront Plaza Drive, Chicago
This prestigious annual conference assembles corporate development leaders, in-house M&A counsel, board members, and private equity investors to discuss current challenges impacting complex transactions and learn about innovative methods to improve deal performance.

The cross-disciplinary agenda draws on experienced M&A professionals from various industries and regions to share first-hand experiences, best practices, and recommendations for navigating deals through both internal and external challenges.


DAY ONE AGENDA: Wednesday June 22, 2022
1pm - 6pm CST (Dinner to follow)
---
Thematic M&A | 1:15PM
The recent slowdown in M&A activity is leading dealmakers to consider more judicious and thematic acquisitions. Is programmatic deal making the best way to achieve risk adjusted returns? How is the current sentiment in the capital markets shaping M&A? Are capability-driven deals preferred over scale transactions? How are geopolitical concerns and the rising cost of capital impacting deal models?

------------------    

Anticipating Resistance | 2PM
Deal parties are planning for scrutiny from merger reviews to employee activism. Are there methods for 'testing the waters' with antitrust regulators before agreeing to a deal? If there is potential for a long regulatory review, what deal terms should flex? How are interim operating covenants being designed to avoid gun jumping? What is the current market for efforts to close and break fees if the resistance is too strong?

------------------    

Employee Activism | 3pm
Resignations and job openings are near record highs, a challenge that's often accelerated by the sudden and significant changes that come from M&A. How are deal teams assessing employee risk in the due diligence process and monitoring communications around closing? Is the increasing influence of millennials and workforce issues being factored into deal models? How are acquirors addressing challenges from vocal employees, unions, and pseudo-unions? Are there new methods for ensuring employee engagement?

------------------   

Battling for Deals | 4PM

Private equity's deal velocity now accounts for nearly 30% of M&A activity while cash on corporate balance sheets is at an all-time high, north of $6.8tn globally. What methods and terms are sponsors and strategics using to compete for targets? How are buyers securing deals without being the highest bidder? Is private equity driving more standard terms and "no-recourse" deal making? Is the uneven regulatory burden differentiating bids?

------------------    

M&A Protections | 5PM
A multi-year study of M&A holdbacks found 17% of deals had at least one indemnity claim. What's leading to tax and litigation indemnity claims? When are special indemnity escrows being used? How are claim mechanisms being structured to address post-closing purchase price adjustments?

------------------                            
Reception | Discussion | M&A Technology Demos | 5:15PM
A number of innovative M&A technology platforms will be available for review during the reception.

------------------
Dinner and M&A War Stories | 6PM
As past participants will attest, the robust discussions continue over dinner.
---
DAY TWO AGENDA: Thursday June 23, 2022
9AM - 6PM CST
---
Cross Border M&A | 9AM
Outbound deal flow has moved erratically following last year's record spike. How are corporate directors approaching M&A governance as cross border M&A returns? Which M&A terms and processes provide meaningful risk reduction? What specific geopolitical risks and supply chain challenges can be mitigated through deal making? How are cross border dispute resolution mechanisms being structured?

------------------                                             

Deal Protections Evolve | 10AM
From specific fundamental reps to broader risk allocation mechanisms, M&A agreements are becoming more sophisticated. What deal terms are changing to transfer tax and contingent liabilities? Are there interesting variations in sponsor-backed deals? How are parties allocating risk among courter-parties and third-parties, including to transactional insurance underwriters? What can dealmakers do to improve the negotiation process?

------------------                 

Innovation-driven Acquisitions | 11AM
Technology and IP-focused deals are being negotiated at increasing speed with heightened pressure to capture strategic value. What provisions are being agreed to diligence and secure IP assets? Can dealmakers protect against cybersecurity risk in the purchase agreement? What missteps should be avoided when options and various share classes are part of the consideration? Are there clever ways to apply conditionality around equity awards?

------------------                             

Lunch | 12PM

------------------                             

Merger Control Expands | 1PM
Appointments at the FTC and DOJ are providing a lens into the administration's enforcement objectives as they aim to rewrite merger guidelines. Should dealmakers "fix it first" or address antitrust remedies during the clearance process? Does a "close at your peril" letter qualify as obtaining antitrust clearance? What are sellers now seeking in reverse break fees, efforts commitments, and lighter non-competes? How can M&A teams avoid gun jumping and head off conduct investigations?

------------------                                    

Talent Strategies Improve | 2PM
An inadequate focus on people issues was cited as the primary driver of shortfalls by nearly half of the dealmakers that participated in a recent Mercer survey. Should the retention strategy cover the key employees as well as the team that has to absorb the target? Would a longer-term view on re-skilling and re-deployment improve the accuracy of the deal model and performance post-close? What innovative techniques are being used to identify people-related risks? How do you assess culture virtually?

------------------                                       

Protections from Volatility | 3PM
The CBOE Volatility Index is one of many measures that report uncertainty, which is a principal challenge for in-house M&A professionals considering acquisitions. Are contingent consideration structures being used to address volatility and provide more robust downside protection? Do stock deals need more sophisticated exchange mechanisms? Is greater emphasis being placed on interim covenants? Does the definition of the purchase price matter?

------------------                                       

Integration of Distributed Workforces | 4PM
There continues to be a high number of hybrid and remote teams. Are integration approaches being applied consistently or on a variable basis by deal types (standalone, partial integration, or full integration)? If an AcquiredCo is initially operated on a stand-alone basis, is the eventual integration much more challenging? Should dealmakers adjust for slower timelines for achieving positive and negative synergies? Are new technologies helping integration teams?

------------------                                       

Reception | Discussion | M&A Technology Demos | 5PM
---
CONFIRMED SPEAKERS

Jerry Will, Senior Vice President and Head of Corporate Development, 3M 
Andrey Galiuk, Head of Corporate Development and Investor Relations, Dover Corporation
Aly El Hamamsy, Corporate Partner, Morrison & Foerster
Leigh Avsec, Associate General Counsel & VP - Corporate Affairs, Fortune Brands Home & Security
Tom Herd, Managing Partner - North America M&A Practice, Accenture Strategy
Kevin Ryan, Executive Director, J.P. Morgan Chase
Ken Bond, Head of Corporate Development, Cetera Financial Group
Cara Bibbiani, Senior Director, Corporate Development, Hewlett Packard Enterprises
Michael Wolf, VP - Deputy General Counsel, Baxter International
Paul Humphreys, Corporate and M&A Partner, Freshfields
Devin Schaffer, Associate General Counsel - M&A and Investments, Cardinal Health
Scott Callard, Vice President, Corporate Development, American Express
Jennifer Jakubowski, Partner - M&A Advisory Services, Mercer
Hans Grong, Assistant General Counsel M&A and 3M Ventures, 3M
Jared Sine, Chief Legal Officer, Match Group
Neal Aizenstein, M&A Partner, Cooley
Jelena Guzenko, Vice President, Strategy and Business Development, Schneider Electric
Jamillia Ferris, Partner, Antitrust and Competition, Wilson Sonsini Goodrich & Rosati
Nicole Kelsey, General Counsel and Secretary, Amyris
Jonathan Duckles, Partner, Senior Legal Counsel, SoftBank
Ana Dutra, Corporate Director, CME Group, Eletrobras Participacoes SA Eletropar, Elkay Manufacturing, Amyris, M. Holland, Lifespace Communities, Greeley & Hansen
J. Dana Hughes, Partner and Associate Director - Post-Merger Integration Practice, BCG
Jeremy Segal, Executive Vice President of Corporate Development, Progress
Michael Perich, Vice President - Head of Transaction Liability Practice, Lockton Companies
Doug Ujdur, Chief Counsel, M&A, Mondelez International
Cassie Chong, Senior Vice President, Associate General Counsel, Transactions, Bristol Myers Squibb
Chandradev Mehta, Head of Mergers & Acquisitions, LyondellBasell

Gallery of Select Past M&A Conference Speakers
---
INNOVATION PARTNERS
Participants will have access to demos from a number of innovative technology and information platforms that are advancing the M&A practice.
Knowable is the world leader in contract data
management and analytics, helping enterprises easily understand the opportunities and commitments in tens or hundreds of thousands of legal contracts.
 
 
 
Sema offers comprehensive reports that
evaluate the quality of code, code security and third party IP risk.
 
 
 

Devensoft seamlessly integrates with your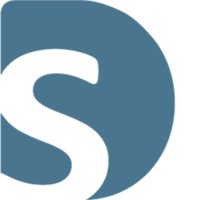 entire deal process from pipeline to post-merger integration or divestiture to help you manage all stages of your deals and ultimately produce returns.
 
 


Intralinks provides an artificial intelligence-assisted platform to increase efficiency, reduce risk, and streamline the entire M&A process—from strategy and deal preparation through the due diligence process and post-merger Integration.
 
 


Netsurion offers managed threat protection to deploy complex security solutions throughout non-centralized environments, resulting in an effective and comprehensive security posture that protects your investments.
 
 


Black Duck Audits is a group within Synopsys that provides the insights you need to quickly assess a broad range of software risks in your acquisition target's software or your own. An audit provides a complete picture of open source license, application security and code quality risks so you can make informed decisions with confidence.
---
WHO SHOULD ATTEND
This M&A conference is for public-company corporate
 development and integration leaders, in-house M&A and securities counsel, chief financial officers, chief executive officers, board members, and private equity investors.
To get a feel for the experience, you can browse this gallery of past conference pictures.
This conference is not designed for advisors or service providers. The proceedings are closed to the media.

To learn more about COVID-19 protocols for our in-person M&A Conferences click here.
---
HOTEL SUGGESTIONS
London House
Sheraton Chicago
Swissotel Chicago
The Chicago Athletic Association Hotel
---
CLE & CPE
M&A Conference participants will be eligible for 9 CLE and 11 CPE credits.
---
CONTACT
If you have any questions please contact Elizabeth Nassar at +1 (312) 625-2702 or enassar@transactionadvisors.com.
Also at The University of Chicago
M&A Academy | June 21 & 22
Join the Institute at the start of the week for the M&A Academy, an in-depth course on improving M&A performance from strategy development to closing. This program is led by Stephen G. Morrissette, Ph.D, from the University of Chicago's Booth School of Business.
Would you like to discuss this program with someone from the Institute?