This cross-disciplinary forum gathered corporate development leaders, in-house M&A counsel, board members, and private equity investors to discuss current challenges impacting complex transactions.
This program was held on April 30, 2021.
---

Identifying and Closing Innovation-Driven Acquisitions
The opening keynote discussion looked at the unique challenges associated with acquisitions where the target value is largely in future growth, new technology, intangible assets, and human capital. The participants considered strategy frameworks for evaluating the merits of "buy v. build v. invest". Methods for allocating capital between core horizontal acquisitions and adjacent growth segments were considered. This interactive session included an open discussion on pipeline management and clever methods for identifying and cultivating targets.

Tim McBride, Director, M&A Strategy and Integration, Google
Sanjay Kacholiya, Vice President, Strategic Business Development, Citrix
Don Dawson, Managing Director - North American M&A Practice Lead, Accenture Strategy 
---

Technology Diligence and Security Reviews
This conversation with Phil Odence from the Black Duck Audit team at Synopsys looked at improvements in software integrity diligence in the M&A process.
DOWNLOAD: Synopsys - Software Due Diligence: A buyer's checklist and guidelines
---

Strategic v. Private Equity v. SPACs
This lively session provided perspective on the techniques that are commonly employed by strategic acquirers to compete with private equity firms. A contrasting look at the methods and terms used by private equity firms to compete with strategic acquirers was provided. Specific deal trends, negotiation tactics, and transaction structures were discussed including forms of consideration and valuation formulations, allocation of risk, and closing conditions.

Susan Meisel, Senior Vice President, Corporate Deputy General Counsel, Sony Music Entertainment
Claudia Gast, Senior Vice President Strategy & Corporate Development, AM General
Vishal Dave, M&A Counsel Lead, Square
Omar Pringle, M&A and Private Equity Partner, Morrison & Foerster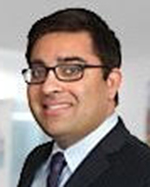 ---

M&A Information Management
This conversation with Nick Perdikis from Devensoft looked at the link between high-quality decision making and data visibility in diligence and post-close.
---

Adding Flexibility to Deal Structuring
This discussion examined current negotiation points and deal terms that may be employed to allocate risk and bridge gaps between buyers and sellers. The participants considered key points in the letter of intent, negotiation of working capital adjustments and fixed price/exchange ratio collars, look at dispute mitigation, and offer other practical considerations relevant to merger agreement drafting and negotiations. This session also offered perspective on the strength of various remedies including termination rights before closing and allocations of successor liabilities.

Hans Grong, Senior Counsel - Mergers & Acquisitions, 3M
Andrew Gratz, Associate General Counsel for Commercial and Strategic Transactions, LyondellBasell
Zach Gennett, Corporate Counsel, M&A, Salesforce
Joseph Halloum, Corporate and Partner, Freshfields 
---

Retaining the Right Talent and Improving Performance Post-Close
This session will consider tactics that may be employed to retain an acquired team, including the structure of financial incentives and retention agreements that align with the deal's value drivers and critical performance objectives.  The discussion will explore the increasing use of advanced analytics and a range of talent approaches for remote teams.
Abdou Gueye, Senior Director, Global HR Operations and HR M&A, Zebra Technologies
Lindsay Seefeldt, Director of Corporate Development integration, Facebook
Kristin Murphy, Global M&A Strategy & Operations Leader, Mercer
---

Using Contract Data to Diligence M&A Targets
This conversation with Gretchen Bakhshai from Knowable explored the increasing use of contract data analysis to understand deal considerations and post-close opportunities.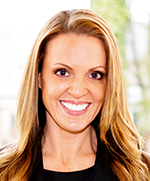 ---

Navigating Regulatory Hurdles from the New Administration
The regulatory impact on timing to close was considered in this session, which looked at specific deal terms, coordinating issues, and methods for balancing U.S. securities laws with changing and conflicting requirements in other jurisdictions. The participants discussed trade and tariff risks, competition reviews, and other other geopolitical challenges and consider methods for addressing these variables through various negotiated protections.
Stacey Doynow, Director, Deputy General Counsel, Intuit
Melissa Scanlan, Vice President, IP and Antitrust, T-Mobile
Rob Sieland, Associate General Counsel - M&A, Securities and Compliance, R.R. Donnelley & Sons
Matt Soran, Partner, Fried Frank
Barry Nigro, Jr., Partner & Chair, Global Antitrust and Competition Department, Fried Frank (former Principal Deputy Assistant Attorney General in the US Department of Justice's Antitrust Division) 
---

Transformational M&A
This wide-ranging discussion focused on the strategic rationale for acquisitions where a deal's value driver is to find new avenues for growth in mature markets or deal with accelerating change. The 'transforming-while-transacting' paradigm was explored as the participants considered the merits and risks associated with reinventing the business or rethinking the operating model through M&A.
Renee Scherrer, Senior Director, GTM Acquisition Integration, Cisco Systems
Jim Buckley, Vice President, Mergers and Acquisitions Integration, Vmware
Branko Svec, Vice President, Head of Global Consumer M&A, American Express
Patrick Tucker, Managing Director, Head of M&A and Activism, Abernathy MacGregor